Feral Farm
Located in Jacksonville, OR, United States (Zone 9a)
0 Total Reviews
Farm Facts
Established in 2017
4.00 acres in production
146 varieties for sale
Grows and Sells: Amaranthus, Arugula, Basil, Beans, Cabbage, Calendula, Carnation, Celosia, Chard, Cilantro, Collards, Corn, Cosmos, Cucumbers, Dill, Eggplant, Fennel, Fruits, Gourds, Grains, Greens, Hollyhock, Hyssop, Kale, Lettuce, Marigold, Melons, Mint, Mustard, Onions, Other Flowers, Other Herbs, Parsley, Peas, Peppers - Hot, Peppers - Sweet, Peppers, Poppy, Pumpkins, Sorrel, Spinach, Squash - Summer, Squash - Winter, Sunflower, Tomatoes, Turnips, Watermelons, Zinnia, Zucchini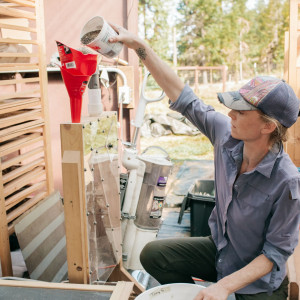 Cacia Huff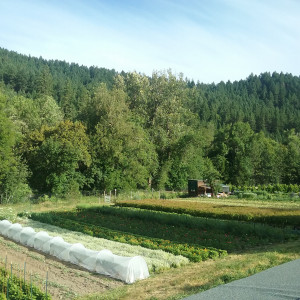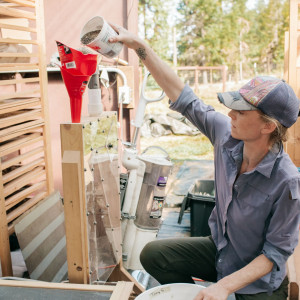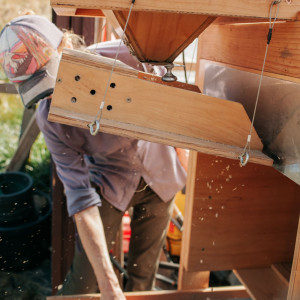 About the Farm
Feral Farm was founded on a love of seed and a passion for stewarding the genetic and cultural diversity of our food system. We believe in health from the ground up, and grow our seeds in a way that honors the soil and our native ecosystem. Feral Farm is dedicated exclusively to organic, open pollinated seed and heirloom garlic production. The farm consists of four fields along a four mile stretch of the Thompson Creek watershed in the Applegate valley of southern Oregon, where long dry summers and a county ban on GMOs favor healthy, clean seed production. Owned and operated by Cacia Huff and with the help of neighbors along Thompson Creek.
Our Commitment to Quality Seed
We are in a county that has banned GMO crops and we observe strict isolation distances. We do our best to be aware of our neighbor's farming or gardening activities to prevent crossing. We have four isolation fields, and when necessary we cage crops like peppers to prevent cross pollination with similar crops. We grow exclusively for seed companies, so we produce and harvest only the highest quality seed that is subject to testing for germination rate, mold, GMO contamination, etc. We always overplant and rogue out off types and undeserable traits, selecting for vigor, pest and disease resistance, cold and heat tolerance, morphological characteristics, early bolting etc.
Our Growing Practices
We go beyond the USDA organic standard with our commitment to low impact and clean growing practices. As a practice we strive to use preventative pest control practices rather than spraying organic-approved pesticides, farming with a mind for a balanced ecology. We try hard to source durable long lasting materials for irrigation, pest management, etc to cut down on plastic and landfill waste. We understand the value in protecing and building soil so we farm accordingly with minimal tillage, covercropping, and yearly soil testing/ammending with locally sourced imputs.
Our Seed Farming Experience
I fell in love with seed twelve years ago as an intern on a permaculture farm, sitting under the shade of an avocado tree and winnowing teosinte (ancient progenitor of corn) with my breath, watching the chaff sparkle in the sunlight, and feeling instantly connected to generations of seedkeepers who had come before me. Passion sparked, I left my office job to apprentice on a teaching farm on Whidbey Island in Washington, where I learned how to grow seed on a commercial scale for seed companies like High Mowing and Seed Savers Exchange. I moved to Oregon in 2016 and have been slowly incubating my own seed farm, while working with local seed and farming mentors and becoming involved with the Southern Oregon Seed Growers Association. Feral Farm is now my (very) full time occupation, and supports itself on 2.6 acres of seed production -- from small scale seed contracts for local companies, to large lots of 100-750#.
Regional Adaptation
We save our own stock seed so it has become more regionally adapted over time. Southern OR has hot summers and mild winters, so the varieties we offer have thrived in this climate.
Seed Listings
---