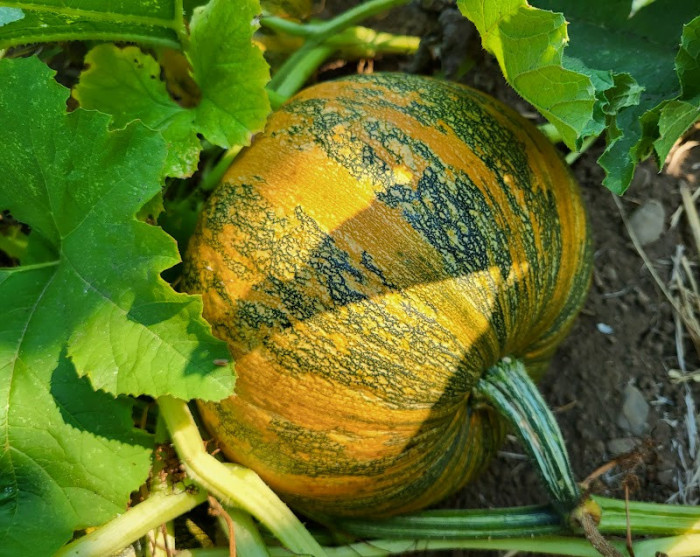 Tags: Certified Organic Heirloom Open Pollinated
Growing Practices: No Pesticides No Herbicides No Fungicides No Synthetic Fertilizers
Latin Name: Cucurbita pepo
Days to Maturity: 90
Description:
Vigorous vines produce medium sized pumpkins grown primarily for their nutritious seeds. The attractive, yellow-orange and green-checked fruits each contain up to a quarter pound of intensely rich and nutty flavored seeds, which can be eaten raw, roasted and salted, or pressed for oil. They provide a complete protein, containing all 9 amino acids as well as vitamins and minerals. The pumpkin flesh also has a mildly sweet flavor.
Buy
Questions 2 Total
Ask a Question About Styrian Hulless
Answer this question

Hi I ordered 2 - 1/4 pounds of Styrian pumpkin seeds. Order # 19549. I need an additional 1/2 pound. On your site it shows you are out off the 1/4 pound package but you have 8 one ounce packages. Can I get that amount for the 1/4 pound price? Called but could not leave a message mailbox was full. Thanks Jean Kulsrud 612-269-2406.

Answers 1

Sure! I am updating the page now to include the 1/4 lb quantity. Thank you!

Answer this question

Roughly how many seeds per ounce? I need 2500 seeds thanks

Answers 1

Well one packet has 37 seeds and weighs 7g... so approx 150. So you'd be looking at a little over a pound.
Policies
Shipping Policies
Free shipping on orders over $20 Ships via USPS twice per week
Return & Refund Policy
At this time, all sales are final and no refunds will be issued.
If you have received seeds that don't meet your expectations, contact us, and we will work with you to resolve the issue. Thank you for shopping with us!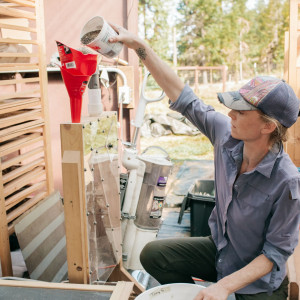 Cacia Huff
Jacksonville, OR, United States (Zone 9a)
Established in 2017
4.00 acres in production
Other Listings from Feral Farm: