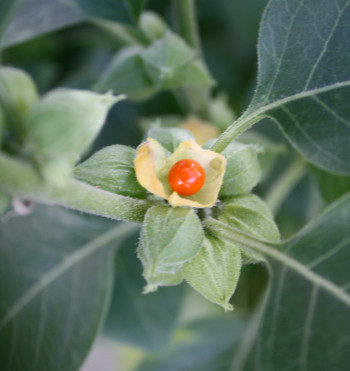 Tags: Certified Organic Heirloom Open Pollinated
Growing Practices: No Pesticides No Herbicides No Fungicides No Synthetic Fertilizers
Latin Name: Withania somnifera
Days to Maturity: 200
Description:
A medicinal herb grown for its earthy, pungent roots, which are dried and powdered or brewed as an herbal tea for its adaptogenic effects. Ashwagandha is related to eggplant and can be grown in much the same way, setting plants outside after all danger of frost has passed. Roots are ready for harvest once plants have produced small red husked berries, which contain the seeds.

Buy
Questions 2 Total
Ask a Question About Ashwaganda
Answer this question

can you eat the berries of the Ashwganda?


Answer this question

Just ordered some seed from you. I've loved seeing yall's successes there at Feral Farm and seeing what you are up to. Any specific advice on growing this herb?

Answers 1

Hey Tom! Thanks so much!! I would say to grow it just like you would grow eggplant - it's a very similar plant. Make sure the soil is nice and loose, which will help with digging up the roots at the end of the season.
Policies
Shipping Policies
Free shipping on orders over $20 Ships via USPS twice per week
Return & Refund Policy
At this time, all sales are final and no refunds will be issued.
If you have received seeds that don't meet your expectations, contact us, and we will work with you to resolve the issue. Thank you for shopping with us!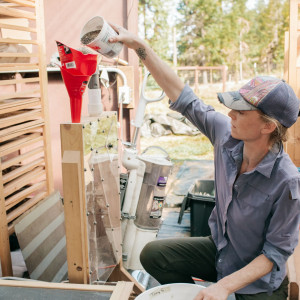 Cacia Huff
Jacksonville, OR, United States (Zone 9a)
Established in 2017
4.00 acres in production
Other Listings from Feral Farm: