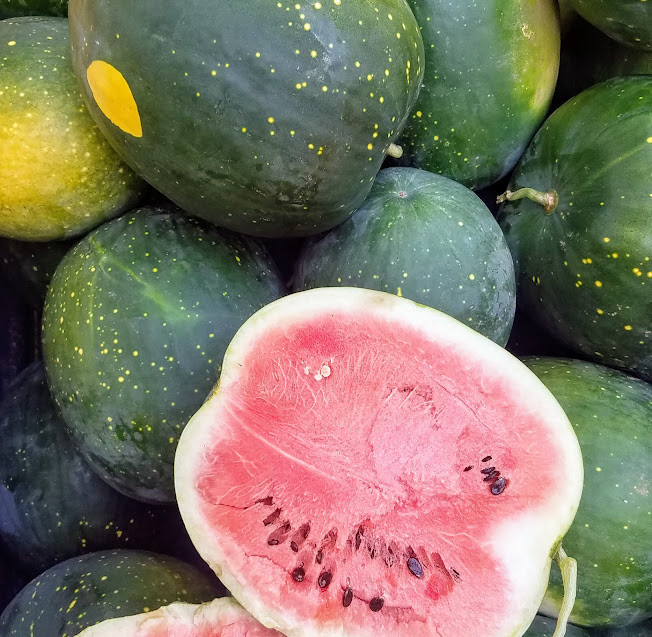 Tags: Certified Organic Heirloom Open Pollinated
Growing Practices: No Pesticides No Herbicides No Fungicides No Synthetic Fertilizers
Latin Name: Citrullus lanatus
Days to Maturity: 100
Description:
Deep green rinds with galaxies of tiny yellow dots and the occasional yellow splotch (or moon), these watermelons are every bit as delicious as they are stunning. Great yields of fruits weighing up to 20 pounds or more! Deep pink flesh with delicate melt-in-your-mouth texture and superb sweetness. Fruits are ready to pick when the tendril closest to the fruit turns brown.
Buy
Questions 0 Total
Ask a Question About Moon and Stars
Policies
Shipping Policies
Free shipping on orders over $20 Ships via USPS twice per week
Return & Refund Policy
At this time, all sales are final and no refunds will be issued.
If you have received seeds that don't meet your expectations, contact us, and we will work with you to resolve the issue. Thank you for shopping with us!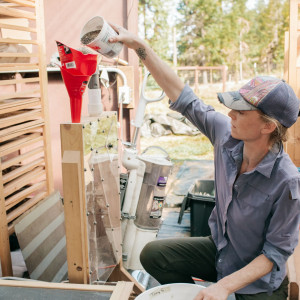 Cacia Huff
Jacksonville, OR, United States (Zone 9a)
Established in 2017
4.00 acres in production
Other Listings from Feral Farm: