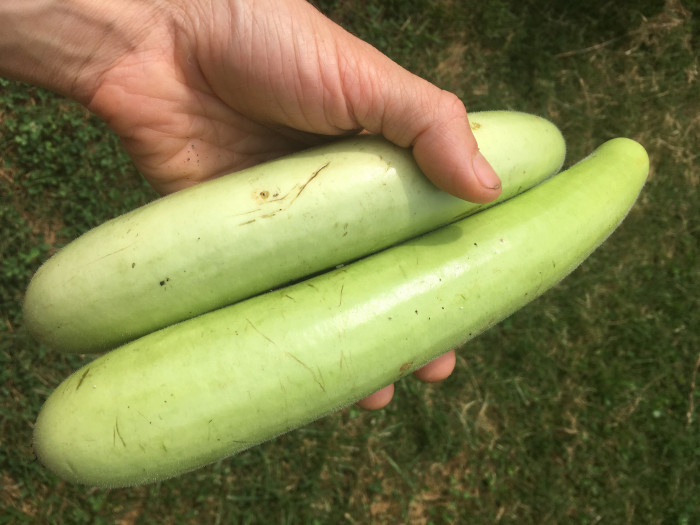 Tags: Certified Organic Heirloom Open Pollinated
Growing Practices: No Pesticides No Herbicides No Fungicides No Synthetic Fertilizers
Latin Name: Lagenaria siceraria
Days to Maturity: 70
Description:
If you like zucchinis and summer squash, you will highly value loke (LOW-KEY) squash. This ancient, Vedic Indian vegetable is a real winner and is easy to grow. It is insect and disease free (unlike zucchini!). It grows easily, making a robust, climbing vine similar to cucumber. It produces in about 60-70 days from seed, and continues producing until frost. It just keeps going! The tender young squash are delicious and mild used like any other summer squash. If you have issues with cucumber beetles or stink bugs or squash bugs, these are NOT a problem on this plant! It's very resilient and heavy producing. The fruits are nutritious, tender, and tasty in many dishes. So easy! Just plant in a sunny, well prepared, fertile garden bed and give lots of room for it to ramble, or a simple trellis or fence to climb. Prolific production.

Packet - approximately 20 seeds. FREE SHIPPING!
Story of this Seed:
Purchased in Uttar Pradesh, India in 2018 and brought back to grow in the USA. Have been growing and selecting for the best vines since then.
Growing Tips:
Plant after all danger of frost, or start indoors 2-4 weeks before planting out. Transplant carefully and give organic fertilizer. Does best if it can climb but also does well along the ground. Harvest when about 8-12 inches long.
Questions 0 Total
Ask a Question About Loke Squash (Lauki लोक ) (Improved Edible Bottlegourd) CERTIFIED ORGANIC
Policies
Shipping Policies
We generally ship all orders out within 3-5 business days via USPS Priority Mail. Any orders of LIVE PLANTS AND TREES ONLY SHIP DURING MARCH-AUGUST, WEATHER DEPENDING. So, if you order a LIVE PLANT in November or January, for instance, it will ship the following March or April as weather allows. We cannot ship live plants during freezing weather, even if you live in Florida.
Return & Refund Policy
No refunds on live plants. If your order is received in damaged condition please take several clear photographs and email us immediately at order@peacefulheritage.com.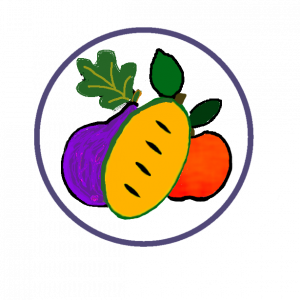 Blake Cothron
Stanford, KY, United States (Zone 6)
Established in 2014
4.00 acres in production
Other Listings from Peaceful Heritage Nursery :