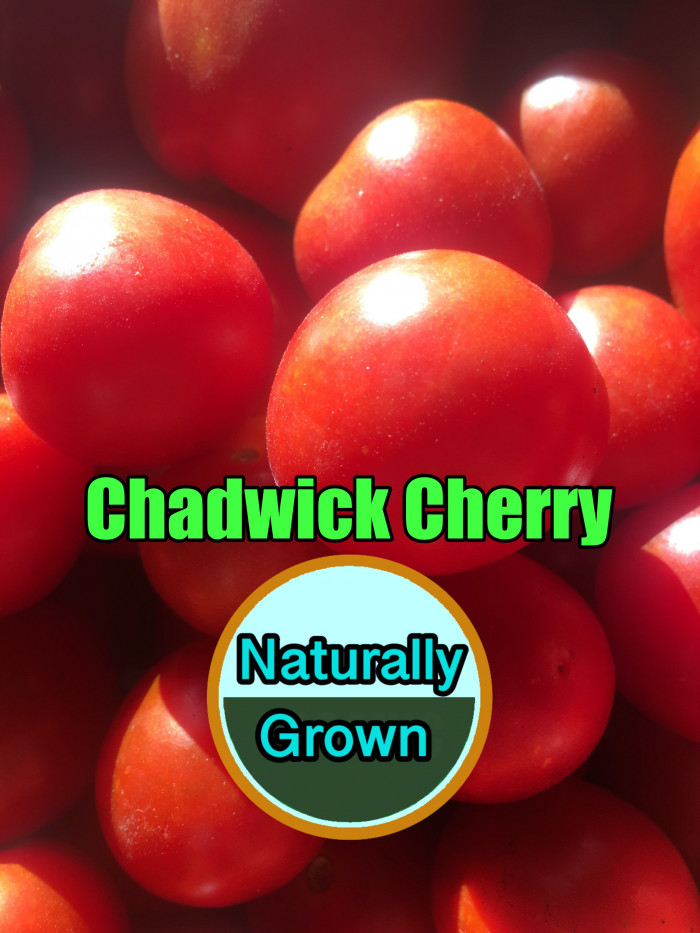 Tags: Heirloom Open Pollinated
Growing Practices: No Pesticides No Herbicides No Fungicides No Synthetic Fertilizers
Latin Name: Lycopersicon esculentum
Days to Maturity: 70
Description:
Want a CHAMPION tomato? Chadwick Cherry is an old heirloom tomato developed by legendary California gardener Alan Chadwick. However, unlike many heirloom tomatoes out there this one PERFORMS. On our organic farm we've trialed over 30 heirloom tomatoes and narrowed it down to a very few, and this is one. We also trial them in wet, humid conditions where tomatoes are challenging.

After years of our own selection process for disease resistance, productivity and crack resistance, we now have a CHAMPION tomato. Fruit are very plump cherry tomatoes, but so large they are almost more like small tomatoes and beyond the cherry catregory. They are extremely productive, resilient, disease resistant and full of old fashioned real tomato flavor. It regularly self-seeds and comes up on it's own next year, with no work. Simply the best cherry tomato. Makes great sauce and ketchup, easy to process. Organically Grown.
Story of this Seed:
An old heirloom from the 1970's that was developed by famous gardener Alan Chadwick in the California Bay Area. Acquired many years ago and have saved it ever since, selecting for strong, healthy vines and big cherry tomatoes with great flavor.
Growing Tips:
Start indoors 4-6 weeks before your last frost. Plant in full sun. Plant deeper than it was in the pot or tray, it will root rapidly. Make sure to trellis or cage it.
Questions 0 Total
Ask a Question About Chadwick Cherry
Policies
Shipping Policies
We generally ship all orders out within 3-5 business days via USPS Priority Mail. Any orders of LIVE PLANTS AND TREES ONLY SHIP DURING MARCH-AUGUST, WEATHER DEPENDING. So, if you order a LIVE PLANT in November or January, for instance, it will ship the following March or April as weather allows. We cannot ship live plants during freezing weather, even if you live in Florida.
Return & Refund Policy
No refunds on live plants. If your order is received in damaged condition please take several clear photographs and email us immediately at order@peacefulheritage.com.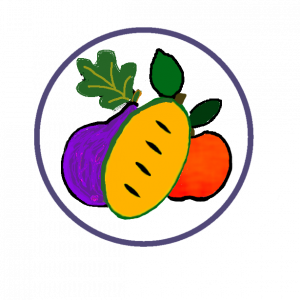 Blake Cothron
Stanford, KY, United States (Zone 6)
Established in 2014
4.00 acres in production
Other Listings from Peaceful Heritage Nursery :