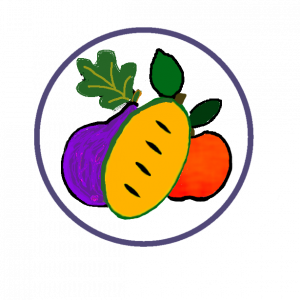 Blake Cothron
About the Farm
We are a small, 100% family-owned and 100% family-operated, Certified Organic, permaculture-oriented plant nursery located in Stanford, Kentucky, USA. We are a young husband and wife team and family farm business. The owner, Blake Cothron, has been growing vegetables since the late 1990s and has been directly working with fruit trees for over 15 years, and is a native of Kentucky. He had a dream for many years to start an organic farm, and that dream became a reality in early 2014. Our conditions are very good for growing nursery stock and many kinds of fruit.

Our Commitment to Quality Seed
We do our best to ensure high quality plants by keeping our operation small enough to give some individual attention to practically every plant. We make our own organic potting mix from scratch, and carefully manage the entire operation.
Our Growing Practices
Here is a brief look into the strict Eco-friendly practices at our nursery:

1) We utilize only natural fertilizers like seaweed, composted, granulated chicken manure, liquid fish and rock minerals. No chemicals ever.
2) We do not currently mail paper catalogs, thus saving much waste, inks, paper and water. ​
3) We do not ever use synthetic herbicides like Roundup which are verified by WHO to be cancer-causing (carcinogenic) and which definitely damage the ecosystem.
4) We use automatic drip irrigation and mist systems for most of our plants, which drastically reduces water use.
5) We reuse plastic pots whenever we can and recycle broken pots.
6) We use zero styrofoam in our packing material.
7) We reuse organic fertilizer bags, gathered waste newspapers and other loose plastic for shipping material.
8) We are always figuring out ways to use less resources of all kinds in our business. For instance, we email our customers our planting instructions, thus saving many hundreds of sheets of paper per year.
9) We are so space efficient in our farming practices, that we can keep much of our open land in trees and natural pasture.
10) We use on occasion only organic approved sprays for pest and disease control, such as neem oil, soap and daisy extracts.
11) We acquire as much of our products such as pots, fertilizers and mulch as possible as locally and regionally as possible. We first purchase and utilize USA-made plastic pots when available.
12) All of our greenhouses are unheated.
13) We use landscape fabric for weed control thus avoiding using fossil fuel machines, labor or chemicals for weed control.
14) We absolutely avoid using or propagating any GMO (genetically-modified organism) plant material, and avoid patented plants when possible.
15) We do not own or use large tractors in our nursery, thus saving fossil fuel.
16) We utilize a professional rechargeable electric weed-whacker for weed control that uses zero gasoline or oil.
17) We propagate and sell native plant species, thus helping declining species, such as pawpaw and black locust, once again thrive in the American landscape.
18) Natural pest control comes by way of the many toads, praying mantises and ladybugs we nurture and protect, and also release.
19) We aim to produce as little trash waste as possible; composting virtually all organic matter, recycling every bit of plastic and cardboard we can, and reducing any unnecessary use of resources.
20) We cut our own locally-grown, native bamboo for our bamboo supports used in the nursery and when shipping your trees. We don't ship in bamboo from China or anywhere else.
Our Seed Farming Experience
We have been saving seeds and growing unusual, superior fruiting plants for over 20 years.
Regional Adaptation
We select for traits that perform well in the Mid-Atlantic and southeastern USA. We select for survivability, disease resistance, vigor, good production, great flavor and other superior traits.
Seed Listings
---