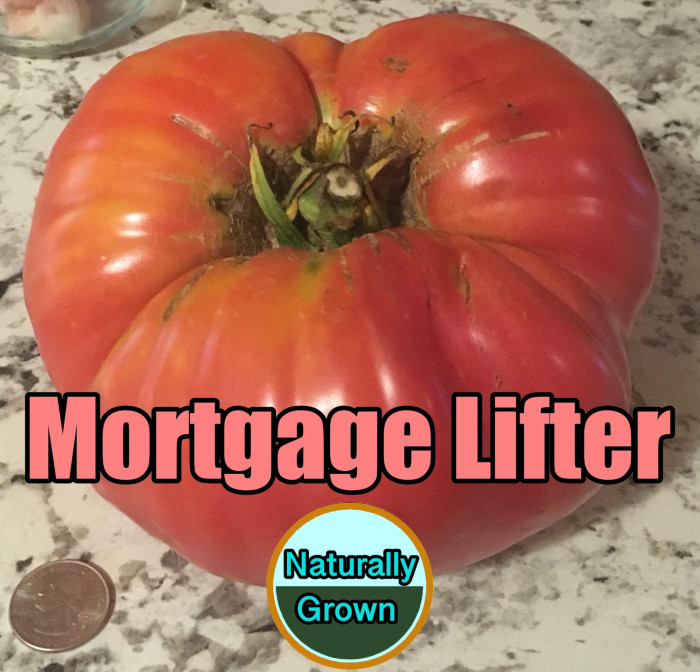 Tags: Heirloom Open Pollinated
Growing Practices: No Pesticides No Herbicides No Fungicides No Synthetic Fertilizers
Latin Name: Lycopersicon esculentum
Days to Maturity: 80
Description:
Want a CHAMPION tomato? Mortgage Lifter is an old heirloom tomato (Radiator Charlie's Mortgage Lifter). However, unlike many heirloom tomatoes out there this one PERFORMS. On our organic farm we've trialed over 30 heirloom tomatoes and narrowed it down to a very few, and this is one. We also trial them in wet, humid conditions where tomatoes are challenging.

After years of our own selection process for disease resistance, productivity and crack resistance, we now have a CHAMPION tomato. Fruit are regularly over one pound, with our biggest this year being 2.7 lbs! Some claim up to 4 lbs on this variety! Not only is it's size impressive, but this tomato is MEATY, thick, has very few seeds and has some of the best tomato flavor around. Incredible! The only tomato that rivals it for flavor than it is Pink Berkeley Tye Dye, which we also sell. Organically Grown.
Story of this Seed:
From Southern Exposure.com : "Introduced by M.C. Byles who developed this tomato in the early 1930s while in Logan, WV. Mr. Byles is affectionately known as "Radiator Charlie." He earned that nickname from the radiator-repair business he opened at the foot of a steep hill on which trucks would often overheat. Radiator Charlie had no formal education or plant-breeding experience, yet he created this legendary tomato by cross-breeding four of the largest-fruited tomatoes he could find: German Johnson, Beefsteak, an Italian variety, and an English variety. One of the four varieties was planted in the middle of a circle. Then, using a baby's ear syringe, he cross-pollinated the center plant with pollen from the circle of tomatoes. Next year he selected the best seedlings: he planted the best seedling in the center and the rest in a circle around it. The pollination and selection process was repeated six more years until he had a stable variety. After Charlie developed and named this large tasty tomato he sold plants for $1 each (in the 1940s) and paid off the $6000 mortgage on his house in 6 years. Each spring, gardeners drove as far as 200 miles to buy Charlie's seedling tomatoes."
Growing Tips:
Start indoors 4-6 weeks before your last frost. Plant in full sun. Plant deeper than it was in the pot or tray, it will root rapidly. Make sure to trellis or cage it.
Buy
Questions 0 Total
Ask a Question About Mortgage Lifter
Policies
Shipping Policies
We generally ship all orders out within 3-5 business days via USPS Priority Mail. Any orders of LIVE PLANTS AND TREES ONLY SHIP DURING MARCH-AUGUST, WEATHER DEPENDING. So, if you order a LIVE PLANT in November or January, for instance, it will ship the following March or April as weather allows. We cannot ship live plants during freezing weather, even if you live in Florida.
Return & Refund Policy
No refunds on live plants. If your order is received in damaged condition please take several clear photographs and email us immediately at order@peacefulheritage.com.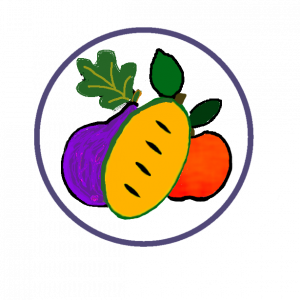 Blake Cothron
Stanford, KY, United States (Zone 6)
Established in 2014
4.00 acres in production
Other Listings from Peaceful Heritage Nursery :