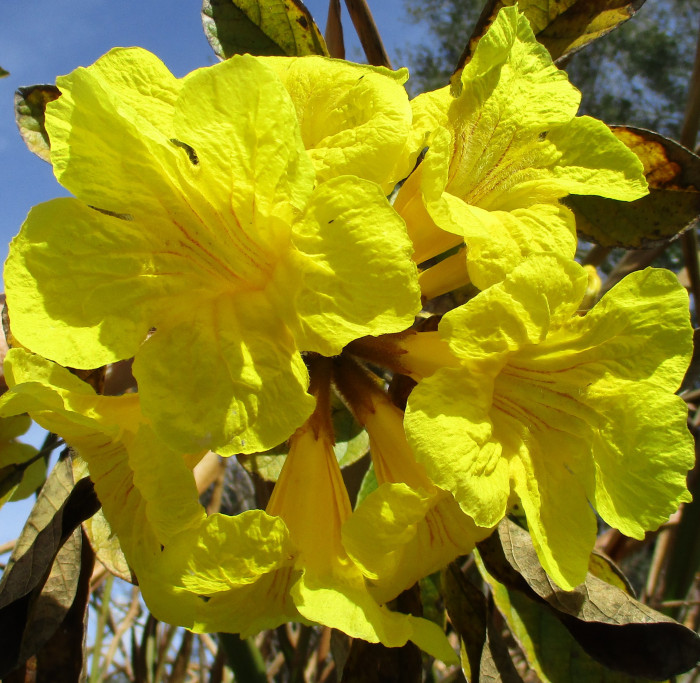 Tags: Open Pollinated
Growing Practices: No Pesticides No Herbicides No Fungicides No Synthetic Fertilizers
Latin Name: Tabebuia chrysotricha
Description:
WE RECYCLE BOXES AND PACKING MATERIALS.

FREE SHIPPING ON ALL ORDERS OVER $35.00

ORGANIC SEEDS FOR GOLDEN TABEBUIA

Grown and harvested in my garden in zone 9B in Florida.

Often called golden or yellow trumpet tree.

Make a great ornamental. It is often used in commercial landscapes.

Moderate size up to 30 feet. Fast grower. Great for pollinators. Mildly scented.

Produces clusters of bright yellow flowers that brighten any landscape

Hardiness zones: 9 and above, somewhat cold tolerant, but will freeze.

Deciduous tree

Seeds are flat encased in papery wings.

Great tree for any landscape. Beautiful green foliage even when not in bloom.

Note: Item sold and shipped in contiguous US only (lower 48 states)

Thank you for your interest and happy gardening.
Story of this Seed:
My relatives had this tree in their yards when I was a child. I always loved it. It, and its cousin, the pink tabebuia, were some of the first trees I planted when I started seriously gardening. Even the seed pods are beautiful. They are a long thick, fuzzy bown.
Growing Tips:
Germination suggestions: Prepare well draining potting mix of your choice. Moisten and lightly firm up the potting mix. Lay seeds flat in middle of pot, or one seed per potting cell. Lightly cover with potting mix. Lightly press soil to assure that seed is making good contact top and bottom with the potting mix. Gently water. Place in warm, lighted location and do not let the pot completely dry out. My last seed germination took about seven days and some of the seedlings were emerging. Transplant into larger pot or into the ground when seedlings are several inches high or more. I found that soaking is not necessary, but it may be helpful to soak the seeds in ambient temperature water for an hour or so.

The tree is easy to maintain and care for. While young, about 5 foot tall, I started pruning the tree to encourage and umbrella canopy. But the tree can be left to grow in its natural state.

Questions 2 Total
Ask a Question About Golden Trumpet, Yellow Tabebuia Tree SEEDS
Policies
Shipping Policies
We strive to ship seeds the day after we receive the order, excluding weekends. We use USPS. We ship only to the contiguous US, the lower 48 states, due to high postage rates and custom regulations - thank you for understanding. Seedlings/cuttings/plants will be shipped the first of the week, Monday, Tuesday and sometimes on a Wednesday, depending upon the destination. This way the seedlings do not sit in a post office over a weekend. We do not offer heat packs. All of our items are grown in planting zone 9B.
Return & Refund Policy
We have no refund policy. All seeds have been tested for germinaton. All seedlings,cuttingswill be freshly harvested and are in good condition when shipped.
Other Policies
We thank everyone for the opportunity to share our seeds and seedlings.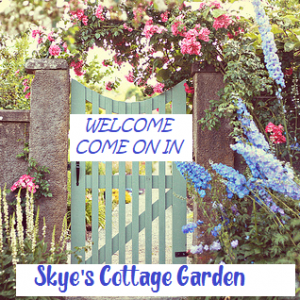 Eliseann Skye Dann
Ocoee, FL, United States (Zone 9b)
Established in 2009
0.50 acres in production
Other Listings from Skye's Cottage Garden: