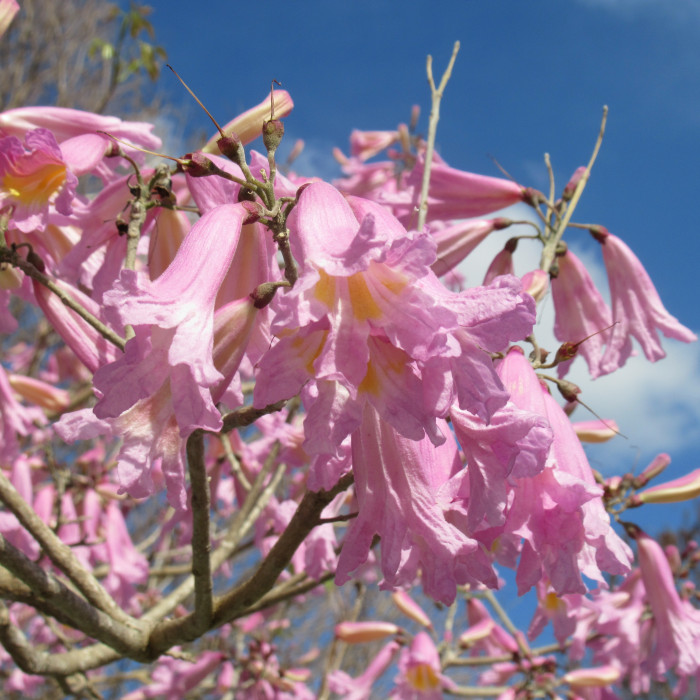 Tags: Open Pollinated
Growing Practices: No Pesticides No Herbicides No Fungicides No Synthetic Fertilizers
Latin Name: Tabebuia heterophylla
Days to Maturity: VARIED
Description:
Hello, I have just started a new You Tube channel on gardening. The name of the channel is Concerning Gardens & More. My goal is to eventually have a video on every seed, bulb, rhizome and plant that I offer. Check it out if you can. I would appreciate your help in growing this new channel by liking, sharing and subscribing and watching the video to the end. Also, don't forget to click the notification bell. Just copy and past this address into your browser and it will take you to the channel. https://www.youtube.com/@ConcerningGardens1821/videos
Thank you.

WE RECYCLE BOXES, ENVELOPES AND PACKING MATERIALS

FREE SHIPPING ON ORDERS OVER $35.00

ORGANIC SEEDS FOR PINK TABEBUIA TRUMPET TREE ((Tabebuia heterophylla))

Sometimes called Rosy or pink Tabebuia

Very ornamental and makes a great centerpiece or free standing plant. This tree is often used in commercial landscape due to its low maintenance once established.

Moderate size up to 25 feet. Medium rate grower. Great for pollinators. Mildly scented.

Produces clusters of delicate pink flowers that brighten any landscape

Hardiness zones: 9 and above, somewhat cold tolerant.

Semi - deciduous tree in our zone 9B

Seeds are flat encased in papery wings.

Great tree for any landscape. Beautiful green foliage even when not in bloom.

Thank you for your interest and happy gardening.

Story of this Seed:
I grew up not far from where I live now. I remember these beautiful trees planted in many of the neighbor's yards, especially along the path we took to walk to school. I always looked forward the spectacular display and even loved the "dropping of the blooms" as I thought that must be what pink snow would look like. When I had a place of my own, I made sure I planted the pink and yellow tabebuia.
Growing Tips:
Germination suggestions: Prepare well draining potting mix of your choice. Moisten and lightly firm up the potting mix. Lay seeds flat in middle of pot, or one seed per potting cell. Lightly cover with potting mix. Lightly press soil to assure that seed is making good contact top and bottom with the potting mix. Gently water. Place in warm, lighted location and do not let the pot completely dry out. My last seed germination took about seven days and some of the seedlings were emerging. Transplant into larger pot or into the ground when seedlings are several inches high or more. I found that soaking is not necessary, but it may be helpful to soak the seeds in ambient temperature water for an hour or so.

Once the tree has been moved to its home, keep well water and make sure the soil is well draining. When mature the trees are somewhat drought tolerant. I trim the bottom branches off to encourage an umbrella canopy. Easy to grow and maintain.
Buy
Questions 0 Total
Ask a Question About TABEBUIA - Pink, Rosy, Tabebuia , Trumpet Tree
Policies
Shipping Policies
We strive to ship seeds the day after we receive the order, excluding weekends. We use USPS. We ship only to the contiguous US, the lower 48 states, due to high postage rates and custom regulations - thank you for understanding. Seedlings/cuttings/plants will be shipped the first of the week, Monday, Tuesday and sometimes on a Wednesday, depending upon the destination. This way the seedlings do not sit in a post office over a weekend. We do not offer heat packs. All of our items are grown in planting zone 9B.
Return & Refund Policy
We have no refund policy. All seeds have been tested for germinaton. All seedlings,cuttingswill be freshly harvested and are in good condition when shipped.
Other Policies
We thank everyone for the opportunity to share our seeds and seedlings.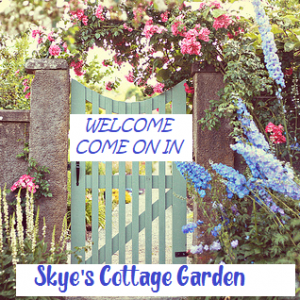 Elise Skye D
Ocoee, FL, United States (Zone 9b)
Established in 2009
0.50 acres in production
Other Listings from Skye's Cottage Garden: