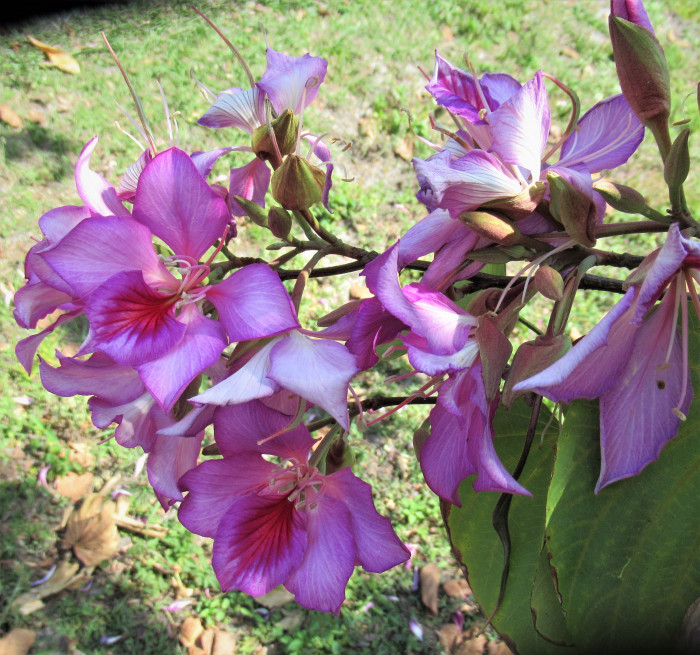 Tags: Heirloom Open Pollinated
Growing Practices: No Pesticides No Herbicides No Fungicides No Synthetic Fertilizers
Latin Name: Bauhinia variegata
Days to Maturity: VARIED
Description:
Hello, I have just started a new You Tube channel on gardening. The name of the channel is Concerning Gardens & More. My goal is to eventually have a video on every seed, bulb, rhizome and plant that I offer. Check it out if you can. I would appreciate your help in growing this new channel by liking, sharing and subscribing and watching the video to the end. Also, don't forget to click the notification bell. Just copy and past this address into your browser and it will take you to the channel. https://www.youtube.com/@ConcerningGardens1821/videos
Thank you.


WE RECYCLE BOXES, ENVELOPES AND PACKING MATERIALS.

FREE SHIPPING ON ALL ORDERS OVER $35.00

This is a beautiful tropical, full size shade tree that makes a great center piece in the landscape or use as a backdrop.
The tree is not in the orchid family. The name comes from the delicate lavender/purple blooms that look like an orchid.
Each large seed will produce one tree. They germinate very easy and they produced a high viability rate in my testing.
The tree bark/leaves/flowers/seeds are all reported to have some edible and medicinal properties - but that is best left up to you to research.
The orchid tree loves sun and is a fast grower and is semi deciduous. The tree can reach 20 feet in height and width so leave plenty of growing room. This tree makes a great shade tree. Its multiple trunks branch out in a lush canopy. I trim the bottom branches off to encourage an umbrella effect. The tree is tropical and thrives in zones 9-11.
During blooming time, the Orchid Tree makes a spectacular display of purple and lavender petals that form an orchid looking bloom. If the tree is happy, it will start producing some blooms by its second season and each year after there will be more and more blooms, eventually covering the tree. This is truly a breathtaking beauty when in full bloom.
If you are interested in growing young trees to sell, this is a great specimen. They germinate easy, grow fast and are very easy to take care of. Great to sell at farmer's markets, garage sales or garden centers.
PLEASE NOTE: The information I provide is for my growing zone, 9B, and may not work in other zones. Please research on how to grow and maintain this item in your planting zone.

Thank you and happy gardening
Story of this Seed:
My family has grown this variety of tree for three generations. It is one of those stunning trees that when in bloom, everyone that passes remarks how pretty it is. We hand gather the seeds every year. The seeds are dried and stored.
Growing Tips:
Germination suggestion: Part of the legume family. Seeds looks like a large lima bean. Soaking the seed for an hour or two will hydrate the seed. Prepare well draining planting mixture. Laying the seed flat is fine. Place in a warm, well lighted location and do not let the potting mixture dry out. Once the seedling is several inches high and has more than one set of leaves, plant in loose well draining soil in final location.

Trees like full sun. Water often when young. Once established the tree is fairly drought tolerant.
Buy
Questions 1 Total
Ask a Question About Purple Orchid Tree SEEDS, Ornamental, Shade, WILDLIFE, BUSINESS OPPORTUNITY
Answer this question

I would like to place a.order by phone please advice.

Answers 1

Thank you for your interest, but all orders must go through Seedwise. Happy gardening.
Policies
Shipping Policies
We strive to ship seeds the day after we receive the order, excluding weekends. We use USPS. We ship only to the contiguous US, the lower 48 states, due to high postage rates and custom regulations - thank you for understanding. Seedlings/cuttings/plants will be shipped the first of the week, Monday, Tuesday and sometimes on a Wednesday, depending upon the destination. This way the seedlings do not sit in a post office over a weekend. We do not offer heat packs. All of our items are grown in planting zone 9B.
Return & Refund Policy
We have no refund policy. All seeds have been tested for germinaton. All seedlings,cuttingswill be freshly harvested and are in good condition when shipped.
Other Policies
We thank everyone for the opportunity to share our seeds and seedlings.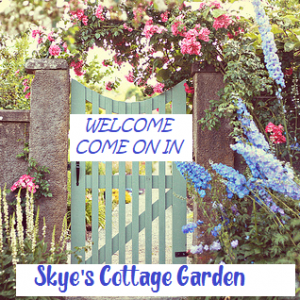 Elise Skye D
Ocoee, FL, United States (Zone 9b)
Established in 2009
0.50 acres in production
Other Listings from Skye's Cottage Garden: