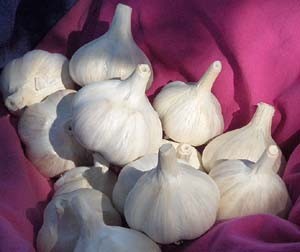 Tags:
Growing Practices: No Pesticides No Herbicides No Fungicides No Synthetic Fertilizers
Latin Name: Garlic
Description:
Not everybody wants to buy a whole pound of each kind of garlic just to try a few kinds, so we offer several different kinds of sampler assortments. The cultivars chosen for each sampler pack are based on your answer as to whether you want ones that will grow best in your area or the best tasting ones for the table, regardless of whether they will grow in your area or not.

Each pound contains three to six (usually five) different cultivars with one to four bulbs (usually two) of each cultivar. Each kind is put into a separate bag with the name and a description of the particular garlic on a label on the front of the bag so you know about that particular garlic. A two pound order will usually contain about 8 to 10 different kinds, based on availability and bulb size.

Questions 0 Total
Ask a Question About Gourmet Garlic Assortment
Policies
Return & Refund Policy
At this time, all sales are final and no refunds will be issued.
If you have received seeds that don't meet your expectations, contact us, and we will work with you to resolve the issue. Thank you for shopping with us!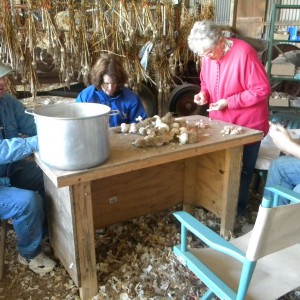 Steve Wood
Littlestown, PA, United States
Other Listings from PennGate Garlic: