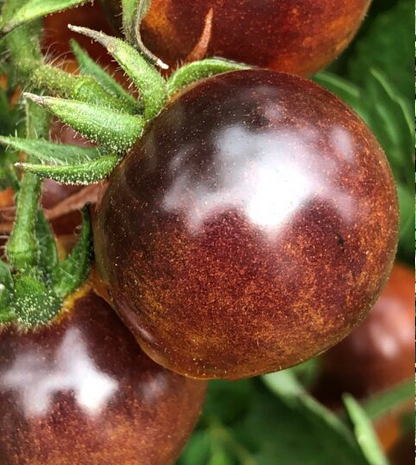 Tags: Heirloom Open Pollinated
Growing Practices: No Pesticides No Herbicides No Fungicides No Synthetic Fertilizers
Latin Name: Solanum lycopersicum var. cerasiforme
Days to Maturity: 75
Description:
Very productive! Developed with traditional breeding techniques, the fruit of this unusual variety contain high levels of anthocyanin, a naturally occurring antioxidant found in blueberries, and reported to combat disease. Anthocyanin reveals itself in the vibrant bluish pigmentation. For the best flavor and texture, harvest when the colors have deepened and the fruit is soft to the touch. In shade, the fruits are more yellow-brownish.
Story of this Seed:
Obtained from a seed company and grown out on our farm, where we began saving seeds.
Growing Tips:
Grow in full sun, on a trellis or cage. Well-drained soil.
Questions 0 Total
Ask a Question About Indigo Blueberries
Policies
Shipping Policies
We generally ship all orders out within 3-5 business days via USPS Priority Mail. Any orders of LIVE PLANTS AND TREES ONLY SHIP DURING MARCH-AUGUST, WEATHER DEPENDING. So, if you order a LIVE PLANT in November or January, for instance, it will ship the following March or April as weather allows. We cannot ship live plants during freezing weather, even if you live in Florida.
Return & Refund Policy
No refunds on live plants. If your order is received in damaged condition please take several clear photographs and email us immediately at order@peacefulheritage.com.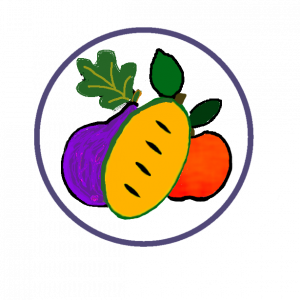 Blake Cothron
Stanford, KY, United States (Zone 6)
Established in 2014
4.00 acres in production
Other Listings from Peaceful Heritage Nursery :