Allicins Ranch
Located in Moyie Springs, ID, United States (Zone 4)
1 Total Reviews
Farm Facts
Established in 2000
5.00 acres in production
11 varieties for sale
Grows and Sells: Garlic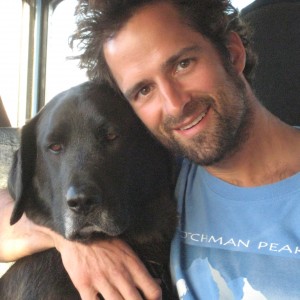 ben ronniger
About the Farm
Our farm is located on a bench above the Kootenai river on the Montana and British Columbia borders in Northern Idaho. It is one of the mildest climates in the US for being as far north as it is. We are borderline Zone 5 but we get very harsh winters as well. Great garlic growing soils, well-drained sandy loam allow garlic to thrive here. We grow some of the biggest garlic i have seen. It made sense to me always, create a farm to give people the healthiest food i could. Food is medicine, farmers are the true doctors of the world. It is just my self, my dog Floyd, and the summer woofers that come to help.
Our Commitment to Quality Seed
Seed is my life! I have been gathering,collecting, and growing seeds of native plants and heirloom vegetables for 14 years now. To preserve these natural genetic strains is imperative to our world especially now.
Our Growing Practices
organic (not certified), biodynamic, mostly done by hand.
Our Seed Farming Experience
My uncle David, a pioneer in the early organic movement taught me most of what i know about growing and seed saving 15 years ago, but i started on my own over 20 years ago. I was inspired by the beauty of nature at that time and the first time i saw a seed germinate and unfurl into a living being i was hooked.
Regional Adaptation
Local seed sources are always chosen first then ones in closer proximity with the same climate and soils next. Sometimes if i am traveling i will pick up interesting varieties i think may grow. Always examine your seed for any systemic disease and never plant it if it does contain any issues.
Seed Listings
---