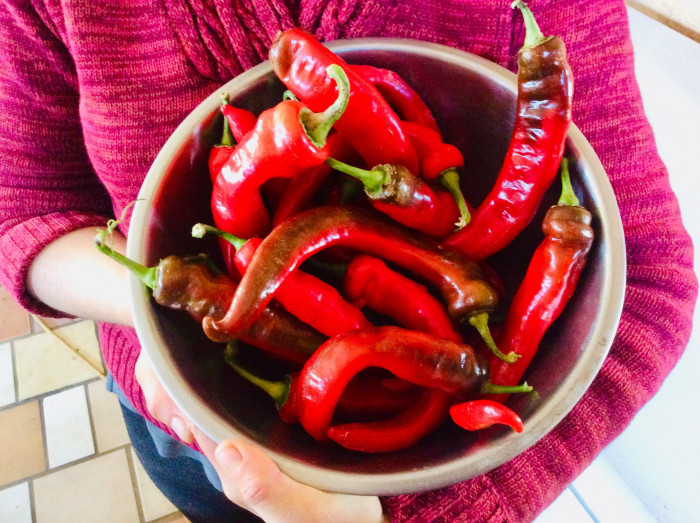 Tags: Certified Organic Heirloom Open Pollinated
Growing Practices: No Pesticides No Herbicides No Fungicides No Synthetic Fertilizers
Latin Name: Capsicum annuum
Days to Maturity: 72
Description:
This Italian sweet pepper is our grower Debbie Piesen's favorite for flavor and productivity. High yields start early and continue until frost. Fruits are long, red, and look like hot peppers, but with no heat. The fruits are not large, so they take some time to process in the kitchen, but the outstanding flavor is worth the extra cutting time. Excellent eaten raw, cooked, or mixed with hot peppers for a flavorful hot sauce. Thin walls make them great for drying. Seed grown and stewarded at Living Energy Farm, where "Sweet Jimmy" inspired both a song and a Halloween costume in 2021. 125 seeds / gram.

Please click the Common Wealth Seed Growers link to the right to view all of our other listings!


Buy
Questions 0 Total
Ask a Question About Jimmy Nardello's Sweet Pepper - Certified Organic (Pre-Order)
Policies
Shipping Policies
We ship orders once a week on Friday, via US Postal Service. If you need expidited service we'll try to help - contact us at commonwealthseeds@gmail.com
Return & Refund Policy
Refunds are on a case-by-case basis. Please contact us with your concerns and we will be happy to be of service.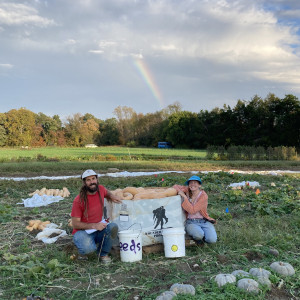 Common Wealth Seed Growers Cooperative
Louisa, VA, United States (Zone 7a)
Established in 2014
14.00 acres in production
Other Listings from Common Wealth Seed Growers: