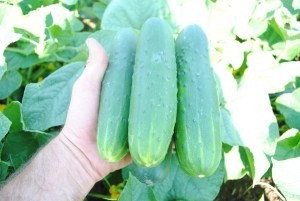 Tags: Certified Organic Open Pollinated
Growing Practices: No Pesticides No Herbicides No Fungicides No Synthetic Fertilizers
Latin Name: Cucumis sativus
Days to Maturity: 60 days
Description:
DMR 401 is the next generation Downy Mildew resistant cucumber from Michael Mazourek's breeding program at Cornell. Like DMR 264, DMR 401 has foliage that will resist Downy Mildew pressure at levels that kill any other standard slicing cucumber plant. DMR 401 is earlier and more productive than DMR 264. Fruits average 8 inches. We identified DMR 401 as our favorite of Cornell's DMR cucumber selections when we trialed it in 2015. It has done well in a number of trials since - see "Evaluation of Cucumber Varieties Resistant to Downy Mildew" by Margaret McGrath. More recently we have also noticed that DMR 401 is especially susceptible to dry conditions, which can lead to misshapen fruits. Make sure to give it plenty of water. 35 seeds per gram. Grown at Twin Oaks Seed Farm.

Please Note: We have had trouble producing high-germ seed of this variety, even though the seeds look good and are well filled out. We have two lots in stock currently:
The first is testing at 80%. We will ship this first, along with 20% extra seed due to the borderline germ rate.
The second lot is testing at 77%. When the first lot runs out we will ship this plus 25% extra seed.

Please click the Common Wealth Seed Growers link to the right to view all of our other listings!

Questions 4 Total
Ask a Question About DMR 401 Cucumber - Certified Organic
Policies
Shipping Policies
We will do our best to ship out our orders within 2 business days; however, this changes to approximately 5 business days if you order seed from August through October as we are in the midst of harvest season. We ship USPS.
Return & Refund Policy
Refunds are on a case-by-case basis. Please contact us with your concerns and we will be happy to be of service.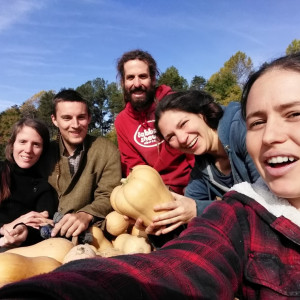 A Seed Growers Cooperative
Louisa, VA, United States (Zone 7a)
Established in 2014
11.00 acres in production
Other Listings from Common Wealth Seed Growers: