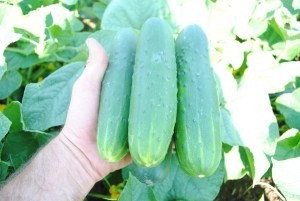 Tags: Certified Organic Open Pollinated
Growing Practices: No Pesticides No Herbicides No Fungicides No Synthetic Fertilizers
Latin Name: Cucumis sativus
Days to Maturity: 60 days
Description:
DMR 401 is the next generation Downy Mildew resistant cucumber from Michael Mazourek's breeding program at Cornell. Like DMR 264, DMR 401 has foliage that will resist Downy Mildew pressure at levels that kill any other standard slicing cucumber plant. DMR 401 is earlier and more productive than DMR 264. Fruits average 8 inches. Our 2015 trials of eight DMR cucumber lines from Cornell pointed to DMR 401 as the winner. Edmund contacted Michael Mazourek with the results, and he confirmed that DMR 401 also did the best in the Cornell trials. Grown at Sycamore Farm and Twin Oaks Seed Farm.
NOTE: GERMINATION OF THE DMR 401 SEED WE PRODUCED IN 2017 IS LOW - WE BELIEVE DUE TO DROUGHT STRESS
GERMINATION IS 65%, WHICH IS BELOW FEDERAL STANDARD FOR CUCUMBERS. PACKET WEIGHTS HAVE BEEN INCREASED TO COMPENSATE. (1.5g to 2.5g; 14g to 20g; 28g to 40g; and 140g to 200g)
Questions 1 Total
Ask a Question About DMR 401 Cucumber
Policies
Shipping Policies
We will do our best to ship out our orders within 2 business days; however, this changes to approximately 5 business days if you order seed from August through October as we are in the midst of harvest season. We ship USPS.
Return & Refund Policy
Refunds are on a case-by-case basis. Please contact us with your concerns and we will be happy to be of service.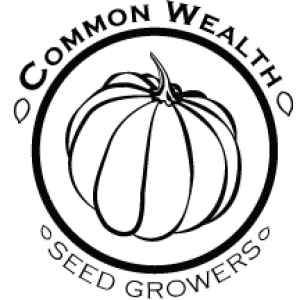 A Seed Growers Cooperative
Louisa, VA, United States (Zone 7a)
Established in 2014
15.00 acres in production
Other Listings from Common Wealth Seed Growers: