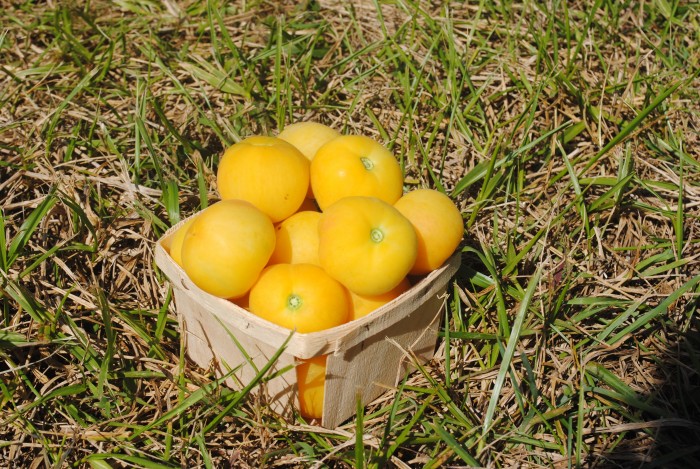 Tags: Certified Organic Heirloom Open Pollinated
Growing Practices: No Pesticides No Herbicides No Fungicides No Synthetic Fertilizers
Latin Name: Solanum lycopersicum
Days to Maturity: 70
Description:
With only a little imagination these really do look and feel like small peaches. The yellow fruits have fuzzy skin and blush pink when ripe. Surprisingly rich flavor. Resistant to splitting and can be left on the plants a long time. 610 seeds/g. Grown by Twin Oaks Seed Farm.

Please click the Common Wealth Seed Growers link to the right to view all of our other listings!

Buy
Questions 3 Total
Ask a Question About Garden Peach Tomato - Certified Organic (Pre-Order)
Answer this question

not a question, but i am happy to have found these. We grew them for a few years, a while back and love them. They stand up to the cold longer then others and so they can take us further into the fall in NY. The size is great for salads and sandwiches. and we usually got several from a single plant. Love these and happy to find seeds again. BTW they are heirloom, though i didn't see it listed as such.

Answer this question

Is this good fo sandwich's
When harvest does the tomatoe still have fuzz
Taste like a tomato or peach or both

Answers 1

It tastes like a tomato, with richer taste than you might expect for the yellow color. It is fuzzy at harvest, but not as fuzzy as a peach - also the fuzz can't come off like it can on a peach. It is good for sandwiches. Edmund for CWSG

Answer this question

How large is the fruit? Indeterminate? How about flavor?

Answers 1

Fruit are small - about 2 inches across. Yes the plants are indeterminate. They have good tomato flavor, which is somewhat surprising to me given their light color. -Edmund for CWSG
Policies
Shipping Policies
We ship orders once a week on Friday, via US Postal Service. If you need expidited service we'll try to help - contact us at commonwealthseeds@gmail.com
Return & Refund Policy
Refunds are on a case-by-case basis. Please contact us with your concerns and we will be happy to be of service.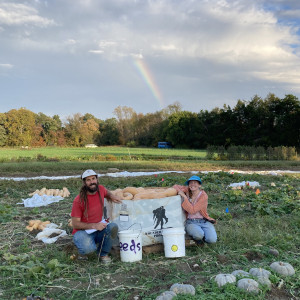 Common Wealth Seed Growers Cooperative
Louisa, VA, United States (Zone 7a)
Established in 2014
14.00 acres in production
Other Listings from Common Wealth Seed Growers: