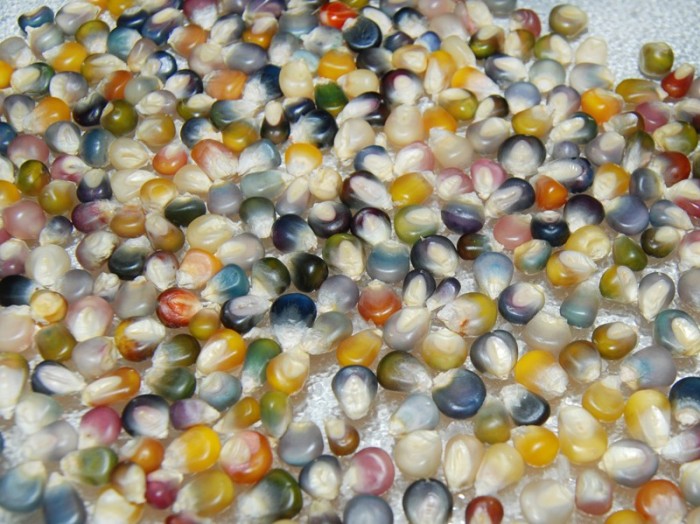 Tags: Open Pollinated
Growing Practices: No Pesticides No Herbicides No Fungicides No Synthetic Fertilizers
Latin Name: Zea Mays
Days to Maturity: 110-120
Description:
Glass Gem corn grows 3-8 inch ears. The height of plants can reach up to 9 feet or more in my location but typically reach 6 to 7 feet in some other locations. The jewel like kernels are a stunning translucent array of rainbow colors. Each one a unique specimen. Shucking each ear is like opening a gift, for it is a delight and surprise inside each husk. This is a beautiful decorative corn but is also good for eating. We have made grits, popcorn, hominy and cornbread from glass gem and it was all very good.
Story of this Seed:
I first started growing Glass Gem in 2014 with seed from Native Seed Search. For the past several years I have been test popping every ear that goes into my stock seed to improve its popping percentage. In 2020 I planted only seed from ears that test popped 100%. I have also selected for ears that have a higher popping volume.
Questions 25 Total
Ask a Question About Glass Gem Corn Seed Bulk Wholesale (Flint)
Policies
Shipping Policies
We usually ship USPS within 2 business days of receiving your order.
Return & Refund Policy
A refund will be issued if the seed is returned within 10 business days. Buyer pays for return shipping costs.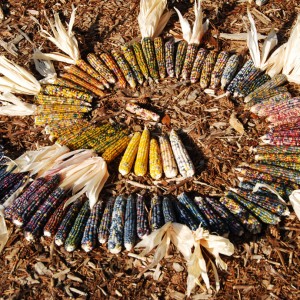 wayne marshall
Buhl, ID, United States (Zone 6B)
Established in 1980
27.00 acres in production
Other Listings from Banbury Farm: