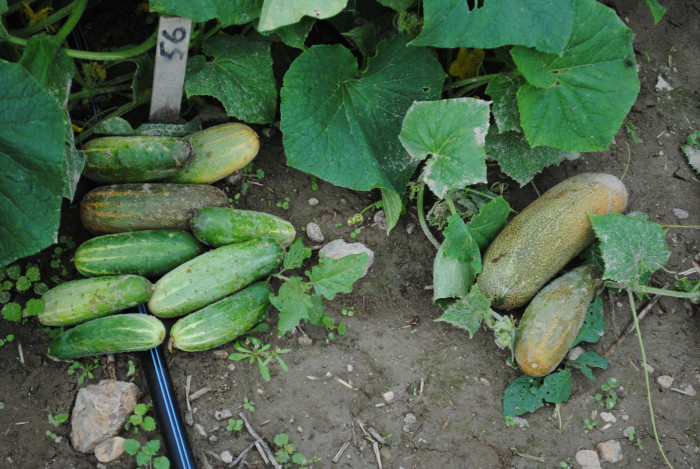 Tags: Certified Organic Heirloom Open Pollinated
Growing Practices: No Pesticides No Herbicides No Fungicides No Synthetic Fertilizers
Latin Name: Cucumis sativus
Days to Maturity: 60
Description:
A standout in the 2014 cucumber trial at Twin Oaks Seed Farm, where it showed very good downy mildew resistance and productivity. Cucumbers are green and white when small, with brown coloration appearing soon after. At seed maturity the fruits are brown and russetted like a potato. We obtained seedstock from the USDA's North Central Regional Plant Introduction Station in Ames, Iowa, via the GRIN network. It originates from a farm near the village of Atrar in Chhattarpur district, Madhya Pradesh, India - from a farmer named Mathura P. Khushwah. It was collected for the USDA in 1992. The GRIN database says it is grown during the rainy season. PI 605996 grew very well at Twin Oaks Seed Farm in 2022, with plants staying healthy until frost from a late May planting. 30 seeds/gram. Grown by Twin Oaks Seed Farm.

Note: PI 605996 exhibits significant seed dormancy. The current lot, grown in 2022, tested at 51% plus 38% dormant in December, 2022.
Buy
Questions 1 Total
Ask a Question About Atrar Rainy Season Cucumber (PI 605996) - Certified Organic (Pre-Order)
Answer this question

Is this variety edible at seed maturity when it has turned brown and russetted?

Answers 1

It is edible, I tried it this past summer, after scooping out the seeds. I don't know whether or not this is an intended use for the variety. Taste was more sour than at regular eating stage, but not unpleasant and not bitter. - Edmund for CWSG
Policies
Shipping Policies
We ship orders once a week on Friday, via US Postal Service. If you need expidited service we'll try to help - contact us at commonwealthseeds@gmail.com
Return & Refund Policy
Refunds are on a case-by-case basis. Please contact us with your concerns and we will be happy to be of service.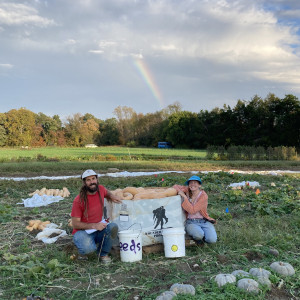 Common Wealth Seed Growers Cooperative
Louisa, VA, United States (Zone 7a)
Established in 2014
14.00 acres in production
Other Listings from Common Wealth Seed Growers: