4 Blue Chicks
Located in Richmond, BC, Canada (Zone 11)
0 Total Reviews
Farm Facts
Established in 2010
1.00 acres in production
3 varieties for sale
Grows and Sells: Peppers - Sweet, Tomatoes, Trees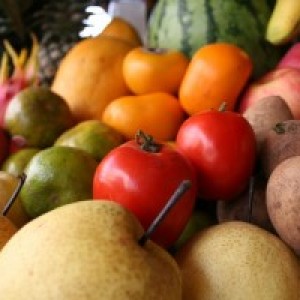 Anna Ikona
About the Farm
Our farm is really more of a homestead, where each of our family members help each other out. We have 4 family members. Our large homestead is located in the South Western Canada, so we have quite warm winters (40 C), and cold winters (-5 C).
Our Commitment to Quality Seed
We fertilize our seeds, seedlings and plants with our cattle's waste. Our cattle isn't fed anything other than hay and hay. Different types of seeds are planted apart from each other and when transplanting, each type of seeds have different containers.
Our Growing Practices
We have always grown organic produce, we have never used anything artificial on anything we or anyone was going to eat. Organic seeds are important to us because we believe that anything not grown organic isn't really food, and isn't worth eating.
Our Seed Farming Experience
We started growing our seed crops pretty much as soon as we bough our land and built our homestead. We learned how to breed crops and save seeds from our family members when they owned a large farm in 1941.
Regional Adaptation
We grow only those plants that thrive well in southern Canada and northern USA. We grow crops that grow well in warm summers (30 C) and start germinating in early Spring (February).
Seed Listings
---