Our Seed Farm in Focus for the new year is:
Feral Farm
Jacksonville, OR (Zone 9a)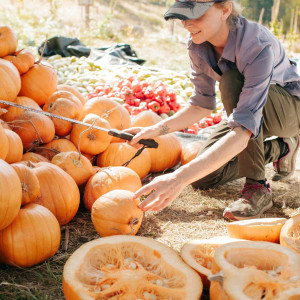 Farm Facts
The seed farm was established in 2017
3.00 acres in production
119 varieties for sale
Feral Farm joined the SeedWise marketplace in March of 2020.
The farm is located in a County that has banned GMO crops.
About the Seed Farm
Cacia Hubb owns and operates Feral Farm with the help of neighbors along Thompson Creek. Cacia fell in love with seeds twelve years ago as an intern on a permaculture farm. After her time as an intern, she left her office job to apprentice on a teaching farm on Whidbey Island in Washington. Here, she learned how to grow seed on a commercial scale. Cacia moved to Oregon in 2016 and began working with local seed and farming mentors. Meanwhile, she began work on her own seed farm. Feral Farm, established in 2017, supports itself from small scale seed contracts for local companies to large lots of 100 to 750 seeds.
Feral Farm's Growing Practices
The growing practices used by Feral Farm go beyond the USDA organic standard.  They are committed to low impact and clean growing practices. For example, they strive to use preventative pest control practices rather than spraying organic-approved pesticides. In addition, the soil is farmed with minimal tillage, cover-cropping, and yearly soil testing/ammending with locally sourced inputs.
Seed Farmer Commitment to Quality Seeds
As a result of Feral Farm's growing practices, the farm produces and harvests only the highest quality seed that is subject to testing for:
germination rate,
mold,
GMO contamination, etc.
The seed farm selects seeds for:
vigor,
pest and disease resistance,
cold and heat tolerance,
morphological characteristics,
early bolting, ect.
The seed that Feral Farm's produces has become more regionally adapted over time. Southern Oregon has hot summers and mild winters, so the varieties thrive in this climate.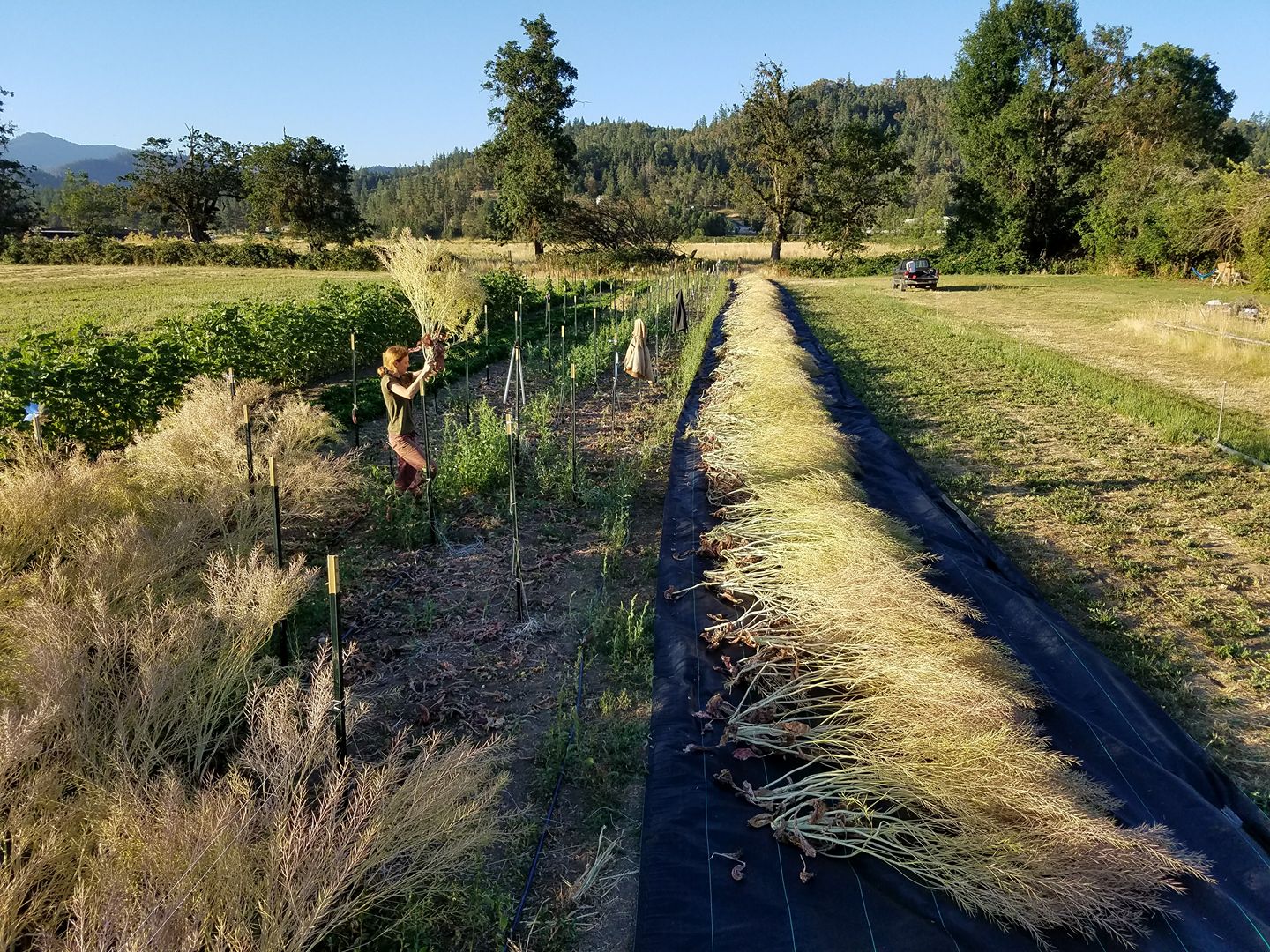 Seed Varieties Available
Some of the varieties available on SeedWise are:
Classic sweet Italian basil flavor with gorgeous variegated purple and green leaves and dark purple flowers.
A large, dark green romaine lettuce named for its ability to thrive in cold weather, Winter Wonderland does just as well in the heat of summer. Heads are attractively uniform and slow to bolt.
Sweet Italian 'corno di toro' (bull's horn) type pepper with 6-8″ long, medium-walled, triangular fruits that are great for roasting or snacking. Peppers have wide shoulders and a curved tip and ripen to a beautiful deep red. Plants grow to 30 inches. Early maturing at 80 days from transplant.