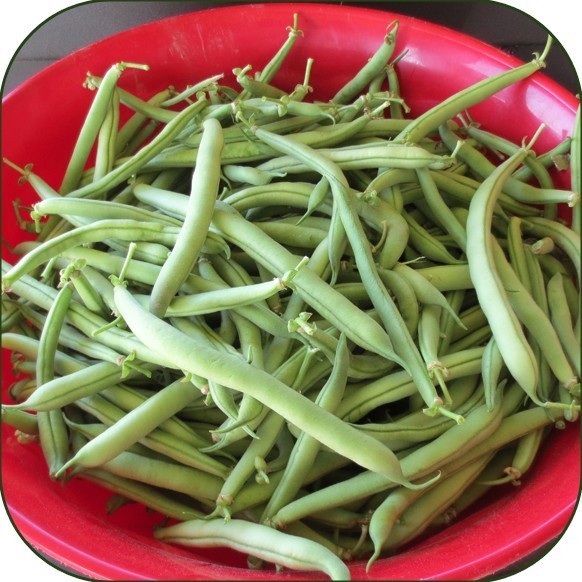 Tags: Heirloom Open Pollinated
Growing Practices: No Pesticides No Herbicides No Fungicides No Synthetic Fertilizers
Latin Name: Phaseolus vulgaris
Days to Maturity: 50
Description:
The standard fresh market variety for green beans. Provider comes through every year with early, heavy yields of attractive, uniform beans. Plants are vigorous and productive with strong root systems, even under adverse conditions. Good resistance to mildew and virus. Purple seeds.
~~~~~~~~~~~~~~~~~~~~~~~~~~~~~~~~~~~~~~~~~~~~~~~~~
Dirt Goddess Super Seeds are fortified with Mycorrhizae, Beneficial Bacteria & Trichoderma for Superior Growth & Vigor. Organically!

Mycorrhizae forms a symbiotic relationship with the roots of 95% of the worlds plants and it's believed that plants were able to evolve onto land due to this symbiosis.

Colonization by mycorrhizae can provide multiple functions: increased nutrient uptake, drought tolerance, resistance to pathogens, increased vigor and yield.

It has been shown that the presence of Mycorrhizae can increase a plant's absorption of certain nutrients which it cannot uptake on its own.

In most gardens and agricultural settings the mycorrhizae is destroyed by tilling, the overuse of chemical fertilizers, and fungicides. The mycorrhizae must be re-added to the soil in order to benefit the plant.

Mycorrhizae is naturally 100% organic.

~~~~~~~~~~~~~~~~~~~~~~~~~~~~~~~~~~~~~~~~~~~~~~~~~~~~~~~
FREE SHIPPING with purchase of $49 or more!

*Please take note about bulk seed orders: Seed availability can be very volatile due to crop failures, weather conditions and other factors. Therefore, not every seed is constantly available in bulk sizes. Most bulk orders are shipped within 3-7 business days while some seeds can take up to 14 days to ship. If you are in a rush to get your bulk seeds you may want to contact us to verify availability. Individual seed packets are always available.
Story of this Seed:
Thanks and Happy Growing!
Growing Tips:
Soil & Water: Legumes like well-drained soil rich in organic matter and a moderate amount of nutrients. Water lightly at planting, medium at flowering, and heavily throughout harvest time. Avoid overhead watering which can promote disease.

Planting & Growing: May start indoors in short-season climates, or sow seed directly once soils have reached at least 65F, preferably after the last frost. Make small, successive plantings every 10 days for a continuous harvest.

Harvesting & Storage: Bush beans will produce all of their fruit over a few weeks' time. Leave the pods on the plant until they have completely dried. Store dry, shelled beans in an airtight container.

Did You Know? Resistant to bean common mosaic virus, the New York strain of BCMV, pea mosaic virus and rust. Developed by Dr. Hoffman of South Carolina in 1965. Legumes are a good source of calcium and iron.

Soil Temperature: 65-85F
Planting Depth: 1"
Germination: 7-10 Days
Height At Maturity: 16"-20"
Days To Maturity: 48-54 Days
Sun/Shade: Full Sun
Spacing After Thinning: 4"

Questions 0 Total
Ask a Question About Provider Bush Bean ~Mycorrhizae Fortified/Bulk Available~
Policies
Shipping Policies
US Seed orders over $49 ship for free! Under $49 is a flat rate of $4. Garlic orders of 1 lb are a flat rate of $6. Over 1 lb is determined by weight and distance.
Return & Refund Policy
Our seeds have an average 90-95% germination rate within the first 2 years, with a 10% chance of success in year 3. If you find that your seeds don't live up to this, please let me know and I will send you a fresh packet. **Please note that bulk seed orders cannot be cancelled or returned unless the seeds are defective** Thank you.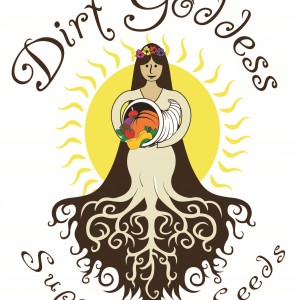 Kristen Brown
Oak Ridge, NJ, United States (Zone 6)
Established in 2012
1.00 acres in production
Other Listings from Dirt Goddess Super Seeds & Garlic Farm: