Tags: Certified Organic Heirloom Open Pollinated
Growing Practices: No Pesticides No Herbicides No Fungicides No Synthetic Fertilizers
Latin Name: Celosia argentea
Days to Maturity: 40 days
Description:
A great source of summer greens, and the most popular plant for cooked greens in Nigeria. We got this seedstock from Rushdat Hale, who brought them from Nigeria. The cooked greens have a taste and texture similar to spinach, and they grow well in Virginia, with no pest of disease pressure. Consider planting successions. If you let them grow all season the plants develop pink and tan flowers and can grow up to about six feet tall. Use caution as these often will self-sow. 1100 seeds/gram. Grown by Twin Oaks Seed Farm.

Please click the Common Wealth Seed Growers link to the right to view all of our other listings!
Buy
Questions 0 Total
Ask a Question About Sokoyokoto (Lagos Spinach) - Certified Organic (Pre-Order)
Policies
Shipping Policies
We ship orders once a week on Friday, via US Postal Service. If you need expidited service we'll try to help - contact us at commonwealthseeds@gmail.com
Return & Refund Policy
Refunds are on a case-by-case basis. Please contact us with your concerns and we will be happy to be of service.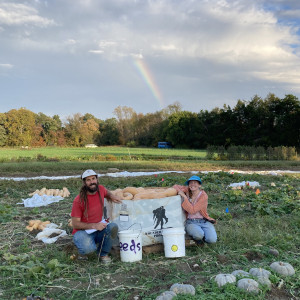 Common Wealth Seed Growers Cooperative
Louisa, VA, United States (Zone 7a)
Established in 2014
14.00 acres in production
Other Listings from Common Wealth Seed Growers: