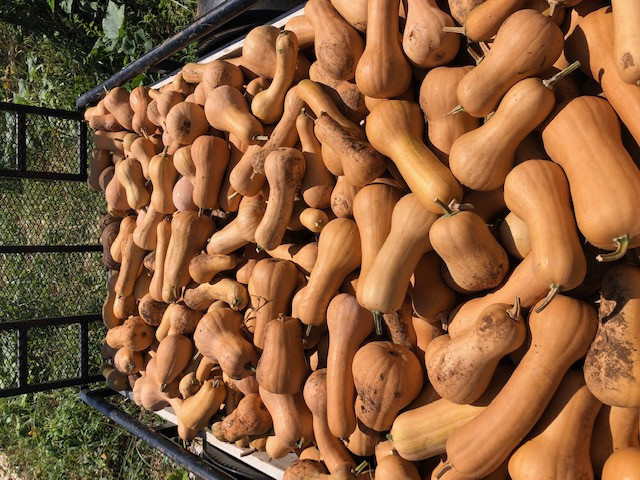 Tags: Certified Organic Open Pollinated
Growing Practices: No Pesticides No Herbicides No Fungicides No Synthetic Fertilizers
Latin Name: Cucurbita moschata
Days to Maturity: 115
Description:
Newly developed by Care of the Earth Community Farm in Corryton, Tennessee! Xiye Butternut comes from a cross between San Jose Mountain Club Squash (from Costa Rica) and Waltham Butternut. This variety was bred, with the help of two SARE grants, specifically for resistance to downy mildew and to tolerate variable and unpredictable climatic conditions. Plants are fully vining and very productive, and the fruits have good flavor and sweetness. Squash has been described as having a tropical, sweet potato-like flavor. They have a butterscotch flavor when roasted. Exterior color is an especially deep tan. Selection is ongoing for butternut shape, size (selecting for 4 lb. size), smaller seed cavity, dry matter content, flavor, and ability to store at least 3 months. Currently in the F6 generation. Expect slight variability still for all characteristics. Named in honor of climate activist Xiye Bastida. 280 seeds/ounce.

Xiye butternut carries the Open Source Seed Initiative (OSSI) pledge. OSSI is a movement to help combat corporate monopolization of seeds. Read more at www.osseeds.org.

Please click the Common Wealth Seed Growers link to the right to view all of our other listings!
Questions 0 Total
Ask a Question About Xiye Butternut - Certified Organic (Pre-Order)
Policies
Shipping Policies
We will do our best to ship out our orders within 2 business days; however, this changes to approximately 5 business days if you order seed from August through October as we are in the midst of harvest season. We ship USPS.
Return & Refund Policy
Refunds are on a case-by-case basis. Please contact us with your concerns and we will be happy to be of service.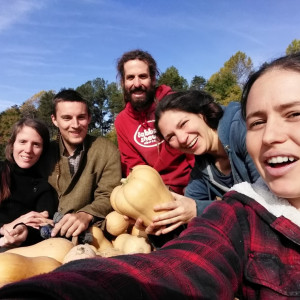 Common Wealth Seed Growers Cooperative
Louisa, VA, United States (Zone 7a)
Established in 2014
14.00 acres in production
Other Listings from Common Wealth Seed Growers: