Tags: Open Pollinated
Growing Practices: No Pesticides No Herbicides No Fungicides No Synthetic Fertilizers
Latin Name: Capsicum annuum
Days to Maturity: 95 days
Description:
Small sweet red bell peppers, bred in Hawaii for tolerance to bacterial wilt and root knot nematodes. We noticed Ka'ala because it was the only pepper in our 2018 trial that didn't get bacterial leaf spot, and they looked and tasted great. Peppers are small (2 inches across at the top), sweet and productive in hot summer weather (they are slower to mature than most sweet peppers so we don't recommend them for the north). Also good green. 130 seeds/gram. Grown by Edmund Frost.
Questions 1 Total
Ask a Question About Ka'ala Sweet Pepper (Pre-Order)
Answer this question

Thick flesh or thin flesh?

Answers 1

My recollection is medium thickness. Its not thin.
Policies
Shipping Policies
We will do our best to ship out our orders within 2 business days; however, this changes to approximately 5 business days if you order seed from August through October as we are in the midst of harvest season. We ship USPS.
Return & Refund Policy
Refunds are on a case-by-case basis. Please contact us with your concerns and we will be happy to be of service.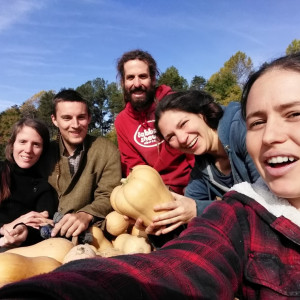 Common Wealth Seed Growers Cooperative
Louisa, VA, United States (Zone 7a)
Established in 2014
14.00 acres in production
Other Listings from Common Wealth Seed Growers: