Tags: Open Pollinated
Growing Practices: No Pesticides No Herbicides No Fungicides No Synthetic Fertilizers
Latin Name: Abelmoschus esculentus
Days to Maturity: 52 days
Description:
Very productive compact plants with spineless, uniform and tender green pods. At the urging of Edward Lenoir, a Louisiana farmer who specializes in okra production, we set out to dehybridize "Annie Oakley II Hybrid" okra in 2017 because it had been discontinued. However, we haven't seen any of the variability you would expect when saving and replanting seed from a hybrid variety. Edward has relied on Annie Oakley for years because it is so productive and uniform, and is happy to be able to grow it again! OP stands for Open Pollinated. 14 seeds/gram. Grown by Edmund Frost. Grown with no chemical inputs or sprays but not on certified organic land.

Please click the Common Wealth Seed Growers link to the right to view all of our other listings!
Questions 8 Total
Ask a Question About Annie Oakley OP Okra
Policies
Shipping Policies
We will do our best to ship out our orders within 2 business days; however, this changes to approximately 5 business days if you order seed from August through October as we are in the midst of harvest season. We ship USPS.
Return & Refund Policy
Refunds are on a case-by-case basis. Please contact us with your concerns and we will be happy to be of service.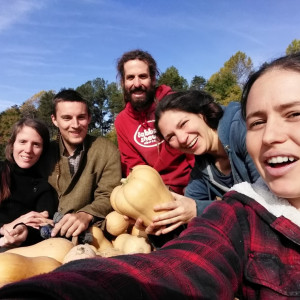 Common Wealth Seed Growers Cooperative
Louisa, VA, United States (Zone 7a)
Established in 2014
14.00 acres in production
Other Listings from Common Wealth Seed Growers: