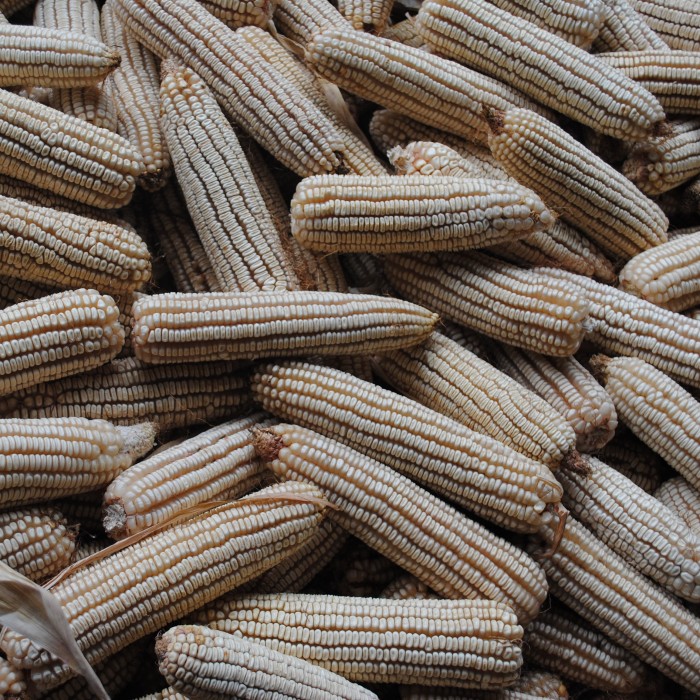 Tags: Certified Organic Heirloom Open Pollinated
Growing Practices: No Pesticides No Herbicides No Fungicides No Synthetic Fertilizers
Latin Name: Zea mays
Days to Maturity: 120
Description:
Sturdy plants produce medium-large ears with white kernels. Ears fill out well. Debbie of Living Energy Farm says it makes good cornbread, good hominy, and very good grits. A 120-day, long-season dent corn. Lodging has not been a problem for us. We've been growing and selecting this for three years at Twin Oaks and continue to be impressed with its productivity in both wet and dry conditions. Tested free of GMO contamination in a 10,000 kernel PCR test at Genetic ID Labs in Iowa (accurate to 99.99%). 75 seeds/oz. Grown by Twin Oaks Seed Farm. Certified Organic by QCS. Please call us for pricing & shipping rates on orders over 5 pounds. (540) 223-586.
Questions 3 Total
Ask a Question About Tennessee Red Cob Dent Corn
Answer this question

How much would it cost to purchase 4 pounds of Tennessee red cob corn seed?

Answers 1

It would cost $52 plus the shipping & handling if you order online. That would come to $61 total. We could work with you on the price if you call us to place the order : 540 223 5861

Answer this question

I am interested in 1 pound of this seed for next spring planting. What is the price including shipping and also for 2 pounds? I planted some of this corn about 12 years ago and it was the best tasting field corn I ever eat. Also, when should I order it? Thanks, Billy.

Answers 1

We are in the process of transitioning into the sales season. We need to update this variety listing - it is one we plan to lower the price on, pending a look at the backup inventory, and germination testing. So please check back in two weeks (around Nov. 7th). Shipping for one pound is $7; shipping for 2 pounds is $9. Edmund for CWSG

Answer this question

How many seeds are in 8 oz.?


Answers 1

About 620 seeds for 8 oz. Thanks.
Policies
Shipping Policies
We will do our best to ship out our orders within 2 business days; however, this changes to approximately 5 business days if you order seed from August through October as we are in the midst of harvest season. We ship USPS.
Return & Refund Policy
Refunds are on a case-by-case basis. Please contact us with your concerns and we will be happy to be of service.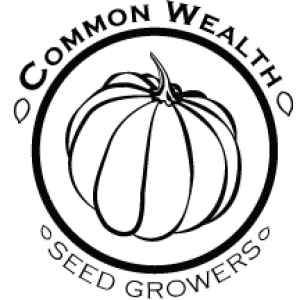 A Seed Growers Cooperative
Louisa, VA, United States (Zone 7a)
Established in 2014
15.00 acres in production
Other Listings from Common Wealth Seed Growers: