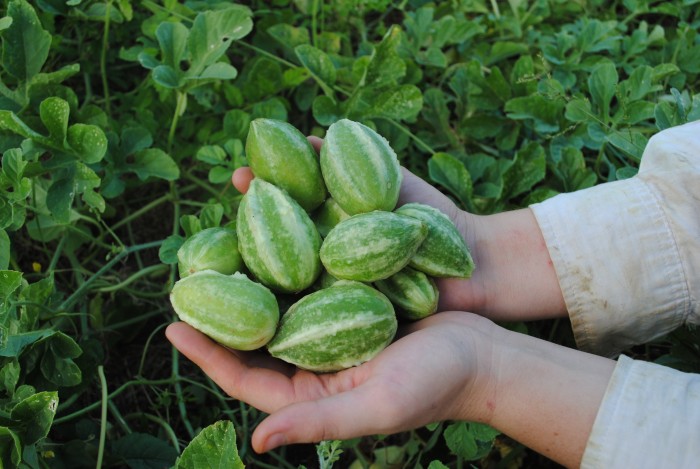 Tags: Open Pollinated
Growing Practices: No Pesticides No Herbicides No Fungicides No Synthetic Fertilizers
Latin Name: Cucumis anguria
Days to Maturity: 62
Description:
A cucumber relative that makes especially good pickles, and is also good fresh (it is eaten cooked as well). Very resistant to downy mildew, and tolerant of bacterial wilt. Pick the green and white fruits when 1-1.5" long, before any seed development starts, and they make good crisp pickles. Flavor is similar to cucumbers. Shaped like a tiny football, with lengthwise ridges. Use caution as these will self sow. We originally got this seedstock from Baker Creek. 115 seeds/g. Grown by Lyndsey Walker.

Please click the Common Wealth Seed Growers link to the right to view all of our other listings!

Buy
Questions 2 Total
Ask a Question About West Indian Gherkin (Pre-Order)
Answer this question

Good morning. Is this the same as the "Mexican gherkins"? Thanks

Answers 1

These are not the same as "Mexican Sour Gherkins" (Melothria scabra), which are smaller (roughly 1/4 the size), with smoother skin. The West Indian Gherkins are better for pickling, and are more closely related to cucumbers (same genus). -Edmund for CWSG

Answer this question

Should they be trellised. We have them growing in all directions. Love them

Answers 1

We haven't grown them on a trellis, but I expect it would work. -Edmund for CWSG
Policies
Shipping Policies
We ship orders once a week on Friday, via US Postal Service. If you need expidited service we'll try to help - contact us at commonwealthseeds@gmail.com
Return & Refund Policy
Refunds are on a case-by-case basis. Please contact us with your concerns and we will be happy to be of service.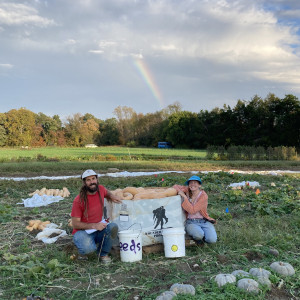 Common Wealth Seed Growers Cooperative
Louisa, VA, United States (Zone 7a)
Established in 2014
14.00 acres in production
Other Listings from Common Wealth Seed Growers: