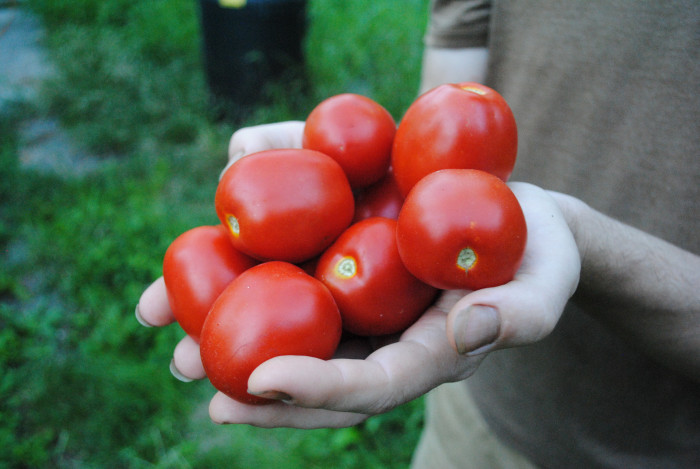 Tags: Certified Organic Open Pollinated
Growing Practices: No Pesticides No Herbicides No Fungicides No Synthetic Fertilizers
Latin Name: Solanum lycopersicum
Days to Maturity: 72
Description:
Medium red paste tomatoes that were the most productive variety in Living Energy Farm's 2014 tomato trial (both in terms of total yield and marketable yield). Really good flavor, and good for making sauce. We grow it at Twin Oaks Seed Farm every year as our main paste tomato for canning and sauce. Cracking is sometimes an issue, but we've made really notable progress by selecting for less cracking. This variety was bred in Germany by Harmut Spiel, as part of a Biodynamic vegetable breeding initiative. We got seedstock from Adaptive Seeds of Sweet Home, Oregon. Large, indeterminate plants. 300 seeds/g. Grown by Twin Oaks Seed Farm.

Please click the Common Wealth Seed Growers link to the right to view all of our other listings!
Questions 6 Total
Ask a Question About Quadro Paste Tomato - Certified Organic (Pre-Order)
Policies
Shipping Policies
We will do our best to ship out our orders within 2 business days; however, this changes to approximately 5 business days if you order seed from August through October as we are in the midst of harvest season. We ship USPS.
Return & Refund Policy
Refunds are on a case-by-case basis. Please contact us with your concerns and we will be happy to be of service.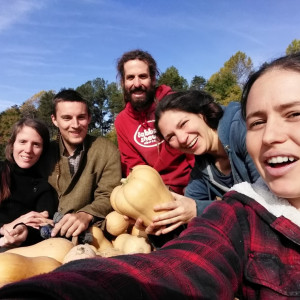 Common Wealth Seed Growers Cooperative
Louisa, VA, United States (Zone 7a)
Established in 2014
14.00 acres in production
Other Listings from Common Wealth Seed Growers: