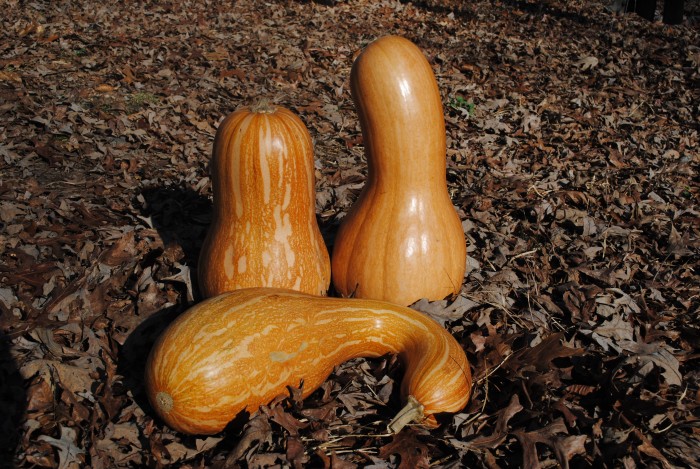 Tags: Open Pollinated
Growing Practices: No Pesticides No Herbicides No Fungicides No Synthetic Fertilizers
Latin Name: Cucurbita moschata
Days to Maturity: 135
Description:
Vigorous, productive and Downy Mildew resistant plants produce neck pumpkins of varying shapes and sizes (approx. 7-15 pounds). Some are deep orange-tan and some are mottled tan; some have straight necks and some curved. Eating quality is good: they generally have good sweetness and dry matter, and creamy texture. Some plants yielded over 70 pounds in 2015. We've selected against splitting, a problem in the seedstock we started with, and for eating quality. They are long season but there hasn't been any problem maturing the fruits here in Central Virginia. Grown by Tony Kleese.
Questions 0 Total
Ask a Question About Cuban Neck Pumpkin (Pre-Order)
Policies
Shipping Policies
We will do our best to ship out our orders within 2 business days; however, this changes to approximately 5 business days if you order seed from August through October as we are in the midst of harvest season. We ship USPS.
Return & Refund Policy
Refunds are on a case-by-case basis. Please contact us with your concerns and we will be happy to be of service.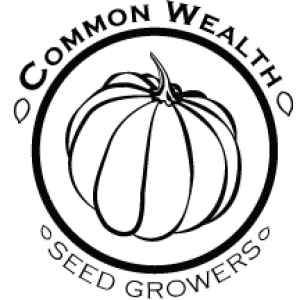 A Seed Growers Cooperative
Louisa, VA, United States (Zone 7a)
Established in 2014
15.00 acres in production
Other Listings from Common Wealth Seed Growers: