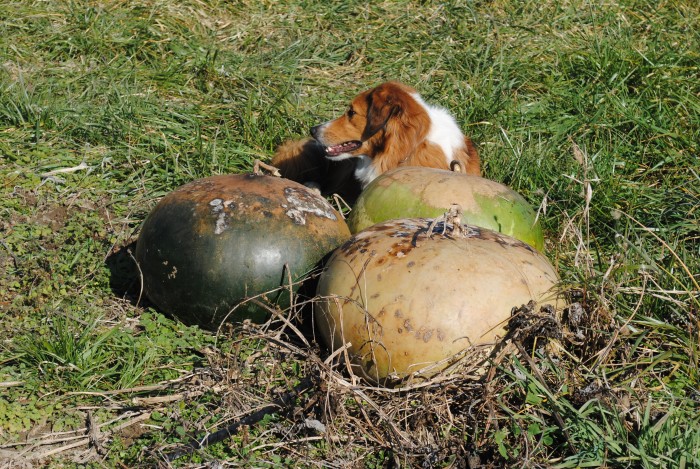 Tags: Certified Organic Open Pollinated
Growing Practices: No Pesticides No Herbicides No Fungicides No Synthetic Fertilizers
Latin Name: Lagenaria siceraria
Days to Maturity: 150
Description:
Very large (20-24") gourds with thick walls (up to 3/4 inch when grown in optimal conditions). Shape is round to slightly teardrop. In Common Wealth Seed Growers' 2015 gourd trial of 29 varieties, this is one of only six that held up to the heavy Downy Mildew pressure and grew well into October. Original seedstock came from Suzanne Ashworth through Seed Savers Exchange. Seed grown by Twin Oaks Seed Farm.

Note: in our 2015 and 2016 African Drum growouts I now believe we overly narrowed the genetics of the population, resulting in thinner shells and slightly smaller gourds. In 2019 we obtained more of the original seedstock and the gourds came out larger and with thicker shells. This is the seed we are sending out from now on, and we'll be making sure to maintain a larger population size. - Edmund for CWSG

Please click the Common Wealth Seed Growers link to the right to view all of our other listings!
Questions 3 Total
Ask a Question About African Drum Gourd - Certified Organic (Pre-Order)
Answer this question

Is there a difference between African drum gourds & Bushel gourds ?

Answer this question

How late can I plant gourds in Southeast Texas ?

Answers 1

It needs about 150 days here in Virginia so on that basis alone you should still be able to plant. That said I don't know the climate there, and whether there could be other issues. You might try these folks: texasgourdsociety.org.

Answer this question

Approximately how many seeds in each pack?
Policies
Shipping Policies
We will do our best to ship out our orders within 2 business days; however, this changes to approximately 5 business days if you order seed from August through October as we are in the midst of harvest season. We ship USPS.
Return & Refund Policy
Refunds are on a case-by-case basis. Please contact us with your concerns and we will be happy to be of service.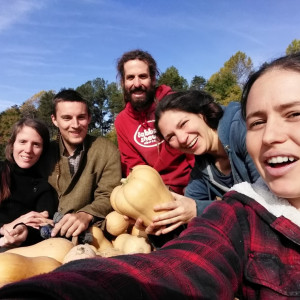 Common Wealth Seed Growers Cooperative
Louisa, VA, United States (Zone 7a)
Established in 2014
14.00 acres in production
Other Listings from Common Wealth Seed Growers: