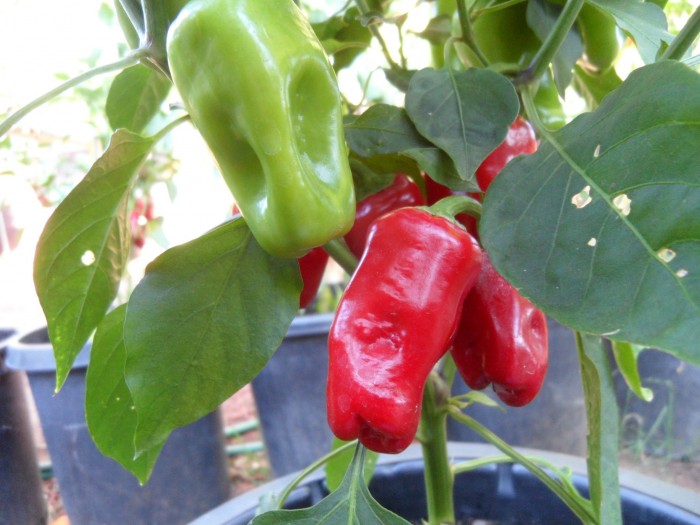 Tags: Heirloom Open Pollinated
Growing Practices: No Pesticides No Herbicides No Fungicides
Latin Name: Capsicum annuum
Days to Maturity: 60-75
Description:
Aleppo-(Capsicum annuum)-The Aleppo is a rare chile from the region of Northern Syria and Southern Turkey. Also called the Halaby pepper. There are a few peppers named Aleppo one is a Cayenne type. This is the more rare Pimento type also known as Aleppo 37. My seeds were obtained from an Italian Horticulturist and researcher who got his seeds many years ago from one of the USDA seed banks. We have grown this variety out two cycles in 2013 to strengthen the purity of the variety before selling seeds. The Aleppo pepper is named after the famous city of Aleppo that is on the famous silk road that was used to trade spices and goods as early as 200 B.C. it ran from North Africa though Arabia, Persia, Turkey and China. Aleppo peppers have a sweet taste with a nice kick of heat on the back end. In the markets in Istanbul the Aleppo powders are sold for twice the amount of other similar peppers. Many sellers can be found on the web selling Aleppo pepper powder or flakes. Most of it is adulterated with cheaper peppers like Cayenne. Culinary experts and Chefs agree it is hard to find real pure Aleppo powder. The amazing discovery I made in 2013 is this pepper is so delicious fresh! In my opinion they are one of the most delicious peppers on earth. My friend Timothy Bader of Volcanic Peppers is the first to make a commercial sauce in America with this pepper. Aleppo plants can grow over four feet tall and peppers ripen from green to dark red.
Growing Tips:
Comes with order.
Buy
Questions 1 Total
Ask a Question About Aleppo Pepper
Answer this question

Do I need two pepper plants to cross pollination? Thanks for your time............Larry
Policies
Shipping Policies
All shipping is done within Two to Three Business Days. Shipping is done by USPS First Class Mail.
Return & Refund Policy
We stand behind our seeds and plants. We give a one page grow sheet with all orders and will even get on the phone to help you grow. If you follow advice we stand by everything. No reasonable requests for replacements will be turned away! Plants are guaranteed 7 Days after receiving. Under certain circumstances we will replace beyond this.
Other Policies
Also if your order gets lost or damaged by our wonderful Postal System we will take care of you!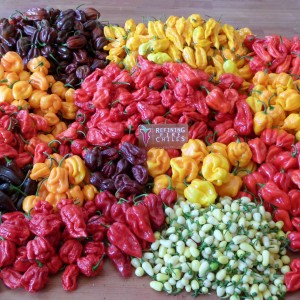 James Duffy
Lindale, GA, United States (Zone 10a)
Established in 2004
1.00 acres in production
Other Listings from Refining Fire Chiles: