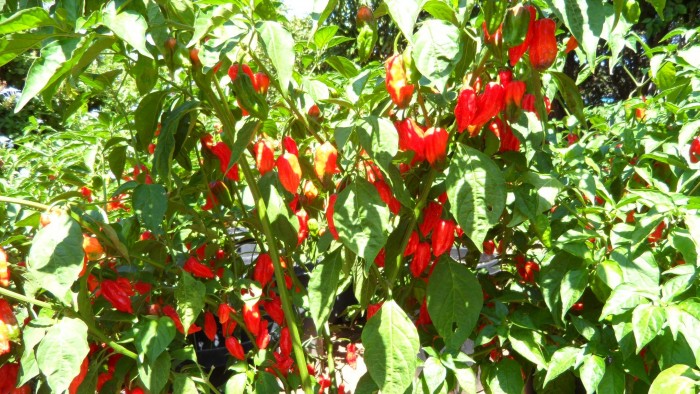 Tags: Heirloom Open Pollinated
Growing Practices: No Pesticides No Herbicides No Fungicides
Latin Name: Capsicum chinense
Days to Maturity: 120
Description:
The Naga Morich also know as the serpent chile comes from the country of Bangladesh south of Notheast India. It is interesting to note that the provinces in Northeast India where the Bhut grows are the neighbor to Bangladesh. So climate and environment are the same. What is the Hottest Chile? Maybe the Naga Morich is the Hottest Pepper in the World. Try it and see! It is also known as the sister chile of the Bhut Jolokia or Ghost chile. Pods have a pimply texture like a Bhut Jolokia but the Naga Morich is smaller with small ribbing in the skin. Flavor is less earthy than a Bhut Jolokia and heat is the same if not hotter. The Bhut Jolokia tested at over 1,000,000 scoville units of heat. Guiness has it listed at the World's Hottest Chile Pepper on earth. However an unofficial test at Warwick University in England had a dried Naga Morich pepper pod come in at over 1,500,000 Scoville units!!!
Growing Tips:
Sheet comes with order.
Buy
Questions 0 Total
Ask a Question About Naga Morich
Policies
Shipping Policies
All shipping is done within Two to Three Business Days. Shipping is done by USPS First Class Mail.
Return & Refund Policy
We stand behind our seeds and plants. We give a one page grow sheet with all orders and will even get on the phone to help you grow. If you follow advice we stand by everything. No reasonable requests for replacements will be turned away! Plants are guaranteed 7 Days after receiving. Under certain circumstances we will replace beyond this.
Other Policies
Also if your order gets lost or damaged by our wonderful Postal System we will take care of you!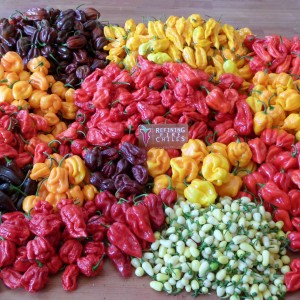 James Duffy
Lindale, GA, United States (Zone 10a)
Established in 2004
1.00 acres in production
Other Listings from Refining Fire Chiles: