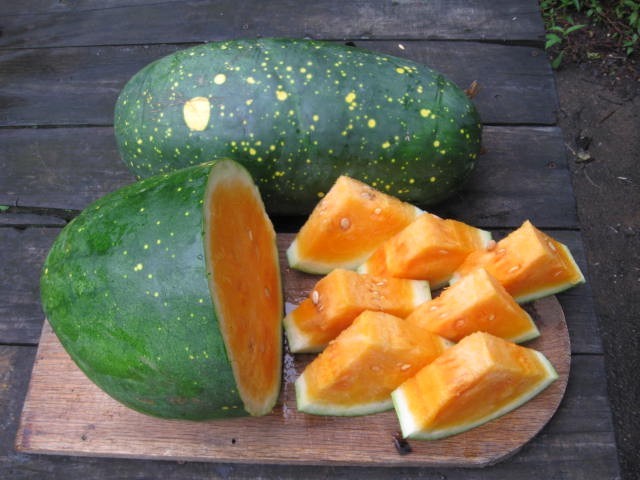 Tags: Certified Organic Heirloom Open Pollinated
Growing Practices: No Pesticides No Herbicides No Fungicides No Synthetic Fertilizers
Latin Name: Citrullus lanatus
Days to Maturity: 90
Description:
These watermelons are like large, magical dinosaur eggs. Lots of stars and moons, overlaid on a faint netting. Inside color ranges from light yellow to bright orange. Seeds are white. 25-30 pound oblong fruits. Not Downy Mildew resistant so plant on the early side. 230 seeds/oz. Grown by Twin Oaks Seed Farm.
Story of this Seed:
Questions 1 Total
Ask a Question About Yellow Moon and Stars Watermelon - Certified Organic
Answer this question

Hello :)
I'd love to know if you still have the red moon and stars. I've planted your seeds last year and they were wonderful.

Thank you very much and happy growing.

Paola :)

Answers 1

Paola,
We do have seed for Amish Moon and Stars, but it is still in germ test at the VA State Germination Lab. Please email me at commonwealthseeds@gmail.com, and I'll write you back when the seeds are available.
Edmund for CWSG
Policies
Shipping Policies
We will do our best to ship out our orders within 2 business days; however, this changes to approximately 5 business days if you order seed from August through October as we are in the midst of harvest season. We ship USPS.
Return & Refund Policy
Refunds are on a case-by-case basis. Please contact us with your concerns and we will be happy to be of service.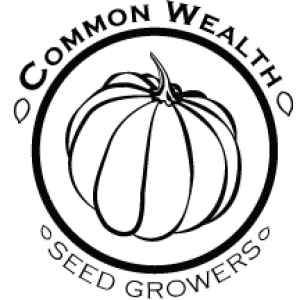 A Seed Growers Cooperative
Louisa, VA, United States (Zone 7a)
Established in 2014
8.00 acres in production
Other Listings from Common Wealth Seed Growers: