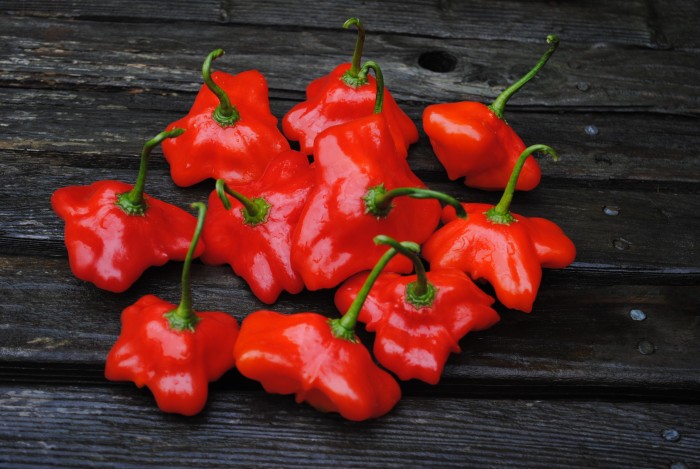 Tags: Certified Organic Heirloom Open Pollinated
Growing Practices: No Pesticides No Herbicides No Fungicides No Synthetic Fertilizers
Latin Name: Capsicum baccatum
Days to Maturity: 115
Description:
These spectacularly shaped red peppers are very sweet and crisp, with just a little spice near the seeds (spiciness varies a bit between plants, but all are mild as far as hot peppers go). 4-5 foot plants need most of the growing season here in Virginia. Seedstock came from Tom Frothingham, who had them at a seed swap at the 2013 SSAWG conference in Little Rock. 120 seeds/gram. 115 days. Grown by Living Energy Farm.
Buy
Questions 1 Total
Ask a Question About Brazilian Orchid Pepper - Certified Organic (Pre-Order)
Answer this question

I need information on this pepper and I can't find any. I need to know if it is a natural insecticide and more details about that. I need to know historical or mythical uses and values. I just need a lot of help. Everything is popping up about Brazilian pepper trees which are different. HELP!

Answers 2

I am the same person that posted this. Please Help now!

I believe that this pepper was named 'Brazilian Orchid' by Tom Frothingham of Arkansas. I forget how he came across them, but they didn't come with a name so he made one up. You could do a search for "Capsicum baccatum Brazil" and see more information about similar peppers. This pepper is minimally spicy. I don't know anything about using it as a natural insecticide. Edmund for CWSG
Policies
Shipping Policies
We ship orders once a week on Friday, via US Postal Service. If you need expidited service we'll try to help - contact us at commonwealthseeds@gmail.com
Return & Refund Policy
Refunds are on a case-by-case basis. Please contact us with your concerns and we will be happy to be of service.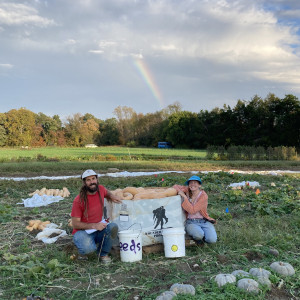 Common Wealth Seed Growers Cooperative
Louisa, VA, United States (Zone 7a)
Established in 2014
14.00 acres in production
Other Listings from Common Wealth Seed Growers: