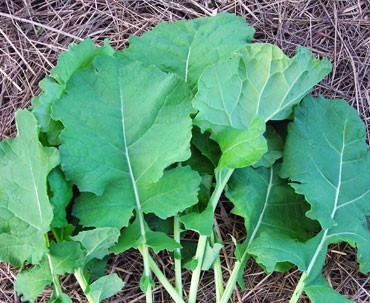 Tags: Certified Organic Open Pollinated
Growing Practices: No Pesticides No Herbicides No Fungicides No Synthetic Fertilizers
Latin Name: Brassica oleracea var. acephala
Description:
Bred for tenderness and cold tolerance, as well as for its ability to produce a healthy seed crop in our humid climate. Overwinters well with or without row cover (plant in September or October), and is slow to bolt in the spring. Can also be planted in the spring. Bred at Even'Star farm in Maryland. 215 seeds/g. Grown at Twin Oaks Seed Farm.

Please click the Common Wealth Seed Growers link to the right to view all of our other listings!


Growing Tips:
Questions 2 Total
Ask a Question About Even'Star Land Race Collards - Certified Organic (Pre-Order)
Answer this question

How long does it take to mature?

Answer this question

what is the mature height and spread of this plant

Answers 1

I haven't measured this, but I would say about 18 inches tall and 15 inches spread (if you give it that much space).
Edmund for CWSG
Policies
Shipping Policies
We will do our best to ship out our orders within 2 business days; however, this changes to approximately 5 business days if you order seed from August through October as we are in the midst of harvest season. We ship USPS.
Return & Refund Policy
Refunds are on a case-by-case basis. Please contact us with your concerns and we will be happy to be of service.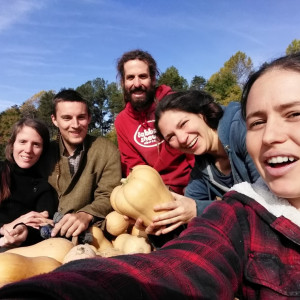 Common Wealth Seed Growers Cooperative
Louisa, VA, United States (Zone 7a)
Established in 2014
14.00 acres in production
Other Listings from Common Wealth Seed Growers: