Tags: Certified Organic Open Pollinated
Growing Practices: No Pesticides No Herbicides No Fungicides No Synthetic Fertilizers
Latin Name: Cucumis sativus
Days to Maturity: 52
Description:
A very productive, tasty and thin-skinned Chinese cucumber. The fruits are about a foot long and curved, though they will grow straight on a trellis. One of the standouts in the 2014 cucumber trial at Twin Oaks Seed Farm (see https://projects.sare.org/project-reports/fs13-273/), where all replications produced very well under high downy mildew pressure, and with very little impact from bacterial wilt. They also stood out for flavor and a high percentage of marketable fruits. It is one of the parents for our new varieties South Wind Slicer and Common Wealth Pickler. From the USDA seed bank - PI 432885. 39 seeds/gram. Grown by Twin Oaks Seed Farm.
Buy
Questions 0 Total
Ask a Question About Shandong Si Gua 1210 Cucumber - Certified Organic (Pre-Order)
Policies
Shipping Policies
We ship orders once a week on Friday, via US Postal Service. If you need expidited service we'll try to help - contact us at commonwealthseeds@gmail.com
Return & Refund Policy
Refunds are on a case-by-case basis. Please contact us with your concerns and we will be happy to be of service.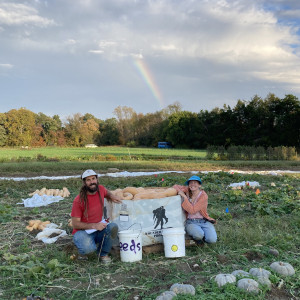 Common Wealth Seed Growers Cooperative
Louisa, VA, United States (Zone 7a)
Established in 2014
14.00 acres in production
Other Listings from Common Wealth Seed Growers: