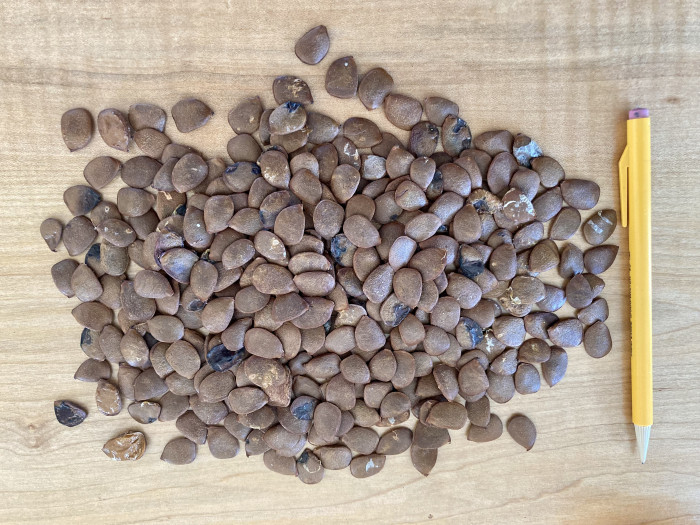 Tags: Certified Organic Heirloom Open Pollinated
Growing Practices: No Pesticides No Herbicides No Fungicides No Synthetic Fertilizers
Latin Name: Diospyros virginiana
Days to Maturity: VARIES
Description:
American Persimmon - Native to Ohio/Indiana area, but grows as far as Florida and Iowa. Also known as Sugar plum. Last fruit to ripen in the fall, persimmons are extremely sweet and nutritious. The wood is very hard and has been used for golf clubs.
The seeds are difficult to sprout and only have about a 50% germination rate. Every 2-3 years, you get an extremely large harvest (thousands of fruit).
Story of this Seed:
We jam and freeze persimmons to eat in our oatmeal all throughout the year. The seeds we spit out and clean and pass on to others. Persimmon trees are very rarely sold at nurseries and is becoming an increasingly rare tree. We've made it our personal mission to see persimmon trees sprout across the nation again.
Growing Tips:
Look up a guide for sprouting!
Buy
Questions 0 Total
Ask a Question About American Persimmon (sugar plum)
Policies
Shipping Policies
Ship via USPS First Class Mail. USA only!
Return & Refund Policy
No refunds will be issued.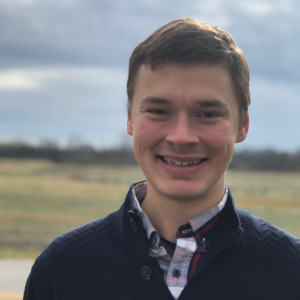 Vilppu Anttila
OXFORD, OH, United States (Zone 6a)
Established in 2019
0.10 acres in production
Other Listings from Tree to Table: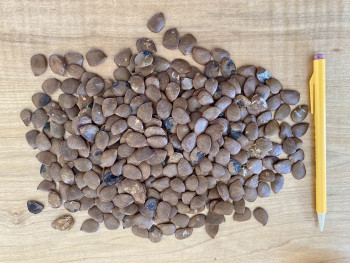 Certified Organic
Heirloom
Open Pollinated