Persimmon Ridge Honey & Goat Farm
Located in Williamsport, TN, United States (Zone 7a)
0 Total Reviews
Farm Facts
Established in 2006
0.50 acres in production
1 varieties for sale
Grows and Sells: Pumpkins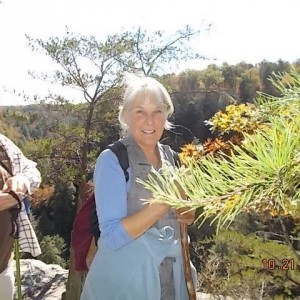 Betty Taylor
About the Farm
I have kept honeybees and sold honey for 10 years. I also keep a small herd of meat goats. These goats love to chomp on pumpkins in the wintertime and so do I. I came across a variety of pumpkin called Seminole pumpkin that is native to the Southeast US, keeps up to a year at room temperature, and can be used to make pumpkin pies, soup, stuffed roasted pumpkins, as a substitute for any butternut squash recipe, and are so prolific that you will have plenty for you and even a few extras as treats for your livestock. This variety is very disease resistant, which works well in a chemical-free garden.
Our Commitment to Quality Seed
This is the only pumpkin or winter squash variety that I grow in my garden so there is no danger of cross-pollination with another variety. Each year, I choose seeds to save from the largest, unblemished pumpkins. I have been doing this for 10 years.
Our Growing Practices
I practice "lazy" gardening. I add no chemicals and hardly ever water. Instead the garden rows are double-dug and raised the first year and then never tilled again. The rows are mulched with composted hay and goat manure.
Our Seed Farming Experience
I am an amateur seedsaver and save most of my own garden seeds for a variety of vegetables each year. I am offering only the Seminole pumpkin seeds because they are so easy to grow, seeds have produced well in my location for 10 years, and I would hate to see this variety die out. It is a variety listed on the Ark of Taste.
Regional Adaptation
These are well adapted to the Southeast US. I do not know how they would perform in other areas. They need a long, warm growing season. The rambling vines really get going about mid-summer after most other vegetables have finished production. They will flower and fruit right up until the first frost.
Seed Listings
---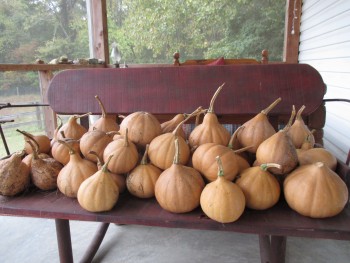 Heirloom
Open Pollinated