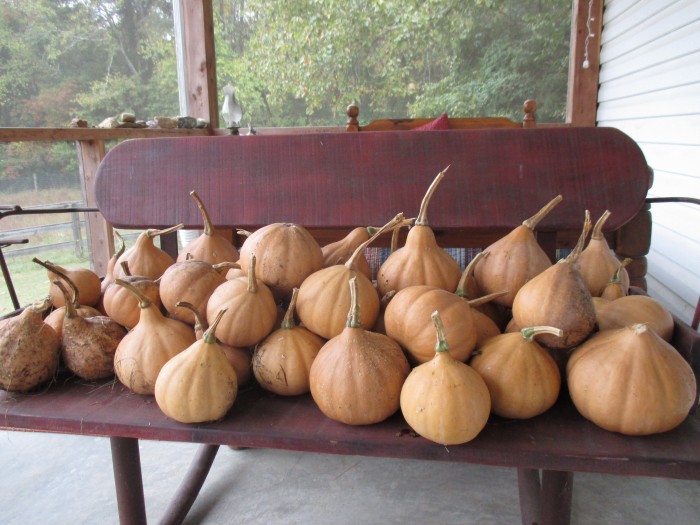 Tags: Heirloom Open Pollinated
Growing Practices: No Pesticides No Herbicides No Fungicides No Synthetic Fertilizers
Latin Name: Cucurbita moschata
Days to Maturity: 95 to 100
Description:
Small- to medium-sized, salmon colored pumpkins with orange flesh. Native to the Southeast US and resistant to squash borers, pests and wilts that decimate other pumpkin varieties. Fruits keep up to a year at room temperature. Vines begin slowly and then will grow rapidly and fruit from midsummer until fall frost. This versatile pumpkin can be used for pies, soups, stuffed pumpkin recipes, or eaten as is after roasting or steaming. Seeds can be roasted for snacking. Very prolific. Extras pumpkins can be fed to livestock.
Story of this Seed:
This variety is listed on the Ark of Taste, which reports, "It was under cultivation by Seminole people before Spaniards arrived in Florida in the 1500s. Immigrants to Florida also adopted this cultivation method [allowing it to vine up trees], producing
Growing Tips:
Plant after last frost. Does well with normal fertility. After established can tolerate periods of drought. Leave room for plants to vine in late summer or allow to grow up fence or trellises. Needs long growing seasons typical of the Southeast.
Questions 2 Total
Ask a Question About Seminole Pumpkin
Answer this question

What was your original source for your Seminole pumpkin seeds and how many years have you been cultivating/selecting these seeds?

Answer this question

I'm in zone 9, Fort Myers, Fl. When (month) should I plant Seminole Pumpkin seeds?
Policies
Return & Refund Policy
At this time, all sales are final and no refunds will be issued.
If you have received seeds that don't meet your expectations, contact us, and we will work with you to resolve the issue. Thank you for shopping with us!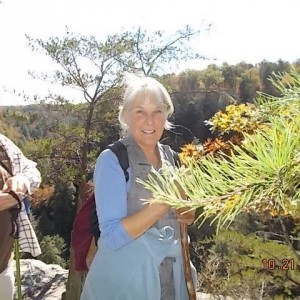 Betty Taylor
Williamsport, TN, United States (Zone 7a)
Established in 2006
0.50 acres in production
Other Listings from Persimmon Ridge Honey & Goat Farm: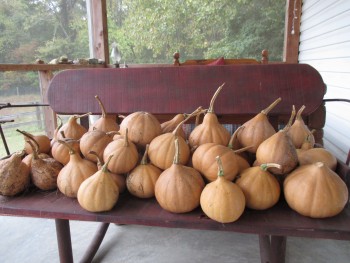 Heirloom
Open Pollinated