Common Wealth Seed Growers
Located in Louisa, VA, United States (Zone 7a)
6 Total Reviews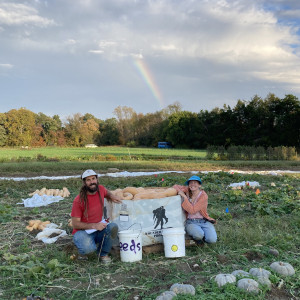 Common Wealth Seed Growers Cooperative
Reviews
---
Excellent product and service
All the seeds grew vigorously, true to type and germinated well. The Matt's Wild cherry was supposedly slow and or less-than-ideal in some way in its germination test. They took time for an email to inform me of this, and I chose the option they gave me of just adding a little more seed to the pack. I had no trouble with it, and we were inundated with sweet little clusters of cherry tomatoes much of the summer.
Best Crop ever!
Everyone was amazed with my "Jurrasic Garden". I had big, beautiful, organic crops and will buy from you this year as well. Thank you for the love and care you put into your products. It is easy to find all kinds of organic seeds and so much cheaper than the typical store-bought varieties. Your non GMO seeds are wonderful! Thank You.
Good Prices on Great Products
I received everything I ordered in a timely manner and I got enjoy growing vegetables in my back yard. I plan on ordering every year.
Backyard Growing Success
I had great success growing Common Wealth's DMR 264 cucumber, Barnes Mt. Orange tomato, and Bule gourd in my Newport News urban backyard garden. Powdery/downy mildew is a BIG problem there so thanks for offering resistant varieties.
Bule Gourd and Burmese Okra
The Bule Gourd seed germinated and grew well and produced gourds that matched the photo. The gourd matured here in Missouri and is now maturing outside over the winter. We will see how it performed in the spring when it has finished aging. The Burmese Okra also grew well. It grew about five feet tall and produced tasty pods with little fiber as long as I didn't let them grow too large. I let about three pods mature until the seed cavities started to split. I'm saving these mature pods with the seeds to plant again next year. I am very satisfied with both of these seed varieties.
Moon & Stars
I am so glad I found your seeds for sale! They're just what I was looking for.