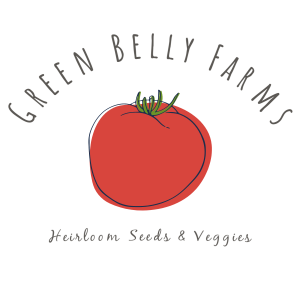 Olga Jones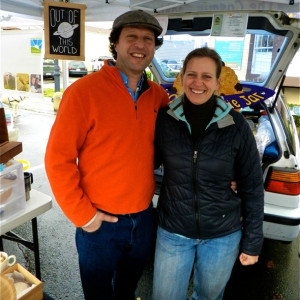 About the Farm
We began growing our own food many years ago, and at first it was mostly just because we enjoyed doing it. Home grown food tastes better, looks better, and we know exactly how it was grown and what went in it. We also love trying all the incredible varieties of vegetables that you will never find being sold in any store.

Eventually we decided that we didn't want to take chances feeding our family potentially unsafe food - such as the contaminated greens that have been recalled every year - and we began relying on our farm for almost all of our food.

Our small family operated farm is located in Pittsboro, NC.

Our Commitment to Quality Seed
Our focus is in preserving open-pollinated and heirloom seeds - especially tomatoes and peppers. Although the majority of seeds we save come from self-pollinating plants, when we are growing out a plant for seed saving we will use isolation techniques being careful to leave plenty of space between each variety.

When growing varieties that are wind or insect pollinated, we also will stagger the flowering times to minimize the chance of cross-pollination.

In addition, we always like to use blossom bags to ensure that there is as little risk of cross-pollination as possible.

Our Growing Practices
We strongly believe that the effects of conventional farming are detrimental to the environment, the farmers who are exposed to the chemicals used, wildlife and insects, as well as everyone who consumes these foods. One of the best ways to eliminate our consumption and exposure to harmful chemicals is by growing our food - and seeds - in an organic system, with a focus on soil and plant health

We love the idea of a sustainable, 100% organic, permaculture garden which is completely self-sufficient. That's why our farm is entirely no till. By imitating nature and not disturbing the soil life we have created a rich, healthy environment for our crops to grow without the need for added pesticides or fertilizers.

Our Seed Farming Experience
When we first began working at farmer's markets in California many years ago, we were lucky to meet some amazing farmers. Some were young with new and innovative ideas, while some had been farming for decades. We were fortunate to work with and learn from many of these incredible people.

We have since worked around the country learning how to deal with different growing conditions and environments.

Over the years we've come across some unusual varieties of veggies, often given to us by farmers that have grown them in their families for generations.
We quickly fell in love with the idea of growing vegetable varieties with fascinating stories that connect us to the past, and that often can not be found in your typical seed catalogs. We feel it's extremely important to preserve these old heirloom varieties that might otherwise become extinct...and so we began saving seeds.
Regional Adaptation
Because we want to encourage plants that will be best adapted to our local conditions, as well being most resistant to the pests found in our climate, each year we make certain to choose only the healthiest, most vigorous and true-to-type plants for seed saving.
Seed Listings
---