Solstice Farm
Located in Driftwood, TX, United States (Zone 9)
0 Total Reviews
Farm Facts
Established in 2012
1.50 acres in production
1 varieties for sale
Grows and Sells: Tomatoes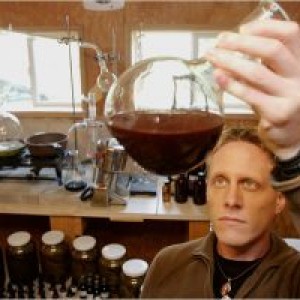 Bradley Capron
About the Farm

Solstice Farm

Solstice Farm is an Organic Specialty Farm outside Austin, TX, and is operated by owner Bradley Capron. Mr. Capron began his career in the healthcare field as an Acupuncturist who specialized in clinical Herbalism, Orthopedics, Pain-Management, & Degenerative Disease Conditions. Part-time work at Organic Farms on the Big Island of Hawaii while in school encouraged him to combine a knowledge of Plant Cultivation, with a deep study Apothecary Techniques, and the farm slowly took form as source of Top Quality, and Fresh, source material for Custom Herbal Tinctures, Balms, & Essential Oil Blends.

Solstice Farm then moved to the Oregon Wine Country in the Willamette Valley, where operations expanded, and food crops were added for additional income and Farmsteading. Everything grown on the farm was eagerly snapped up by the growing restaurant scene serving the pinot noir growing region, as well as local markets in Portland.

In 2011, Mr. Capron moved to Texas to focus on farming full time back in his home town of Austin. The farm operations expanded significantly, adding extensive Hoop House Production, Water Catchment, Perennial Agriculture, Oyster Mushroom Production, &Vegetable Breeding Programs. Vegetables produced on the farm are now found in restaurants all over Austin, San Antonio, Dallas, & Houston. Mr. Capron additionally consults for, and project manages, organic vegetable installations and landscapes for area clients.

Our Commitment to Quality Seed
Each variety is isolated in its own 100' hoop house. Tomatoes are mostly self-pollinating, so outcrossing is very rare in this set-up. The Pink Sunrise and Red Sunset strain are now fairly stable (about 90%) after 6+ years of natural selection from good sized plant populations. The Brick and Dino egg strain are younger, and 75% and 50% stable, but both are Purple Cherokee x Japanese Black Trifele crosses, so you will not be getting anything undesirable if its off-type. Seeds are bucket fermented to remove seed borne pathogens, and my farm seed is selected from the best fruit off the best plants each year.
Our Growing Practices
I compost local brewer spent grains, wine pressings, and my oyster mushroom straw on site, and use only certified OG fert, trace minerals, and fungal and soil innocullants. I also grow a variety of seasonal cover crops, and rotate crops as much as possible.
Our Seed Farming Experience
I started working on breeding tomatoes 8 years ago, and have learned through many years of experience, self education, and trial and error.
Regional Adaptation
I selected heirloom strains that had the best flavor and best production for me from many years of market farming. I then accentuated the more productive plant types, for instance, breeding out the potato leaves, and selecting the more vigorous traditional type leaf. They are grown in shaded hoophouses, and will thrive with lots of aggressive pruning to maintain just 2-3 leader vines with vertical trellising, and can take plenty of heat. My tomatoes have been sold to over 30 restaurants, hotels, and caterers in 2016, and are distributed via Farm2Table out of Austin, and to the Dallas, San Antonio, and Houston areas.
Seed Listings
---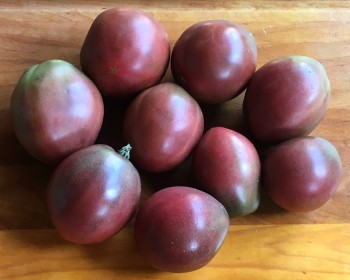 Hybrid
Heirloom
Open Pollinated