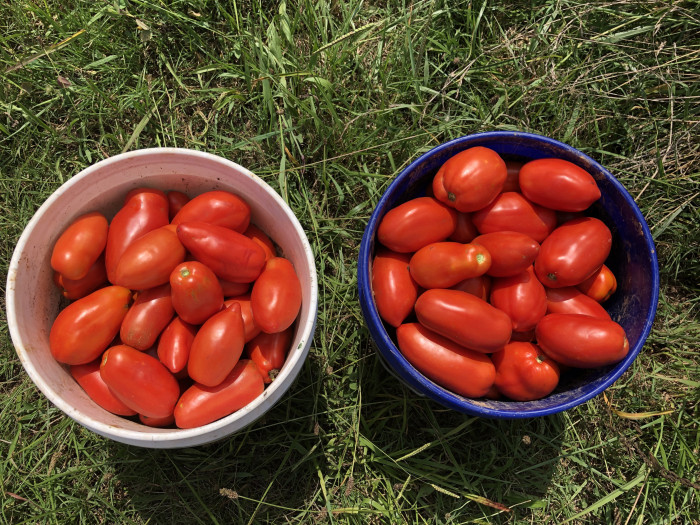 Tags: Certified Organic Heirloom Open Pollinated
Growing Practices: No Pesticides No Herbicides No Fungicides No Synthetic Fertilizers
Latin Name: Solanum lycopersicum
Days to Maturity: 80
Description:
A favorite at Care of the Earth Farm. Lalo and Megan have been selecting this seedstock for several years for disease-resistant, cowhorn-shaped, meaty paste tomatoes. They are quite productive and not as sensitive to calcium-deficiency as other paste tomatoes they have grown. They have very few seeds and make great sauce, paste, or ketchup. Lalo received the variety from his brother Jorge, who got them from a neighbor named Connie in Rockaway, New York. Members of Connie's family had been growing them for several decades. May be an Italian Heirloom. Tomatoes average 135g. Although indeterminate in growth, the main harvest is over a 10 day period. 300 seeds/gram. Grown by Care of the Earth Community Farm.

Please click the Common Wealth Seed Growers link to the right to view all of our other listings!



Buy
Questions 2 Total
Ask a Question About Connie's Paste Tomato - Certified Organic (Pre-Order)
Answer this question

Is this a determinate, or indeterminate? How big does the plant grow?

Answers 1

It is indeterminate and grows to 5-6', but it has a concentrated harvest period of 10 days.

Answer this question

Is it an early , mid , or late season tomato?

Answers 1

Midseason, or average maturity
Policies
Shipping Policies
We ship orders once a week on Friday, via US Postal Service. If you need expidited service we'll try to help - contact us at commonwealthseeds@gmail.com
Return & Refund Policy
Refunds are on a case-by-case basis. Please contact us with your concerns and we will be happy to be of service.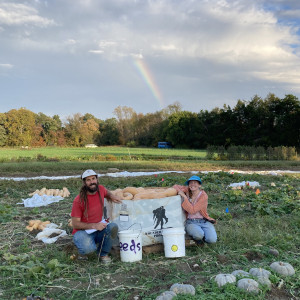 Common Wealth Seed Growers Cooperative
Louisa, VA, United States (Zone 7a)
Established in 2014
14.00 acres in production
Other Listings from Common Wealth Seed Growers: