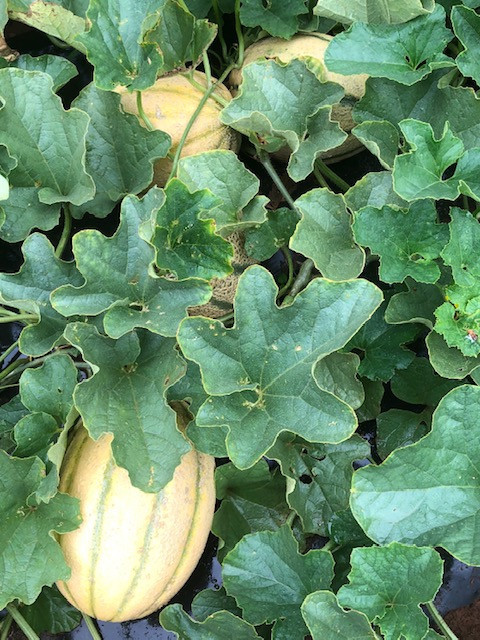 Tags: Certified Organic Open Pollinated
Growing Practices: No Pesticides No Herbicides No Fungicides No Synthetic Fertilizers
Latin Name: Cucumis melo
Days to Maturity: 74-78
Description:
SOLD OUT This melon seedstock is part of Care of the Earth Community Farm's project to dehybridize Magnificenza F1, a well-known organic Italian orange muskmelon. Megan and Lalo began selecting for two different melons in 2022. "Greta Oblong" is a medium-size oval Italian muskmelon much like Magnificenza. It shows field resistance to Fusarium Wilt and intermediate resistance to both Bacterial Wilt and Downy Mildew. Greta Oblong is productive, has high brix and really good flavor, medium consistency, and medium storage abilities. CSA members at Care of the Earth, who helped in the selection process of this melon, consistently gave it really high marks for flavor. It along with its sister, Greta Round Melon, is one of the few muskmelons Megan really enjoys to eat. Megan: "It has good depth of flavor, without being too musky, and is perfectly sweet." Melons are 3-4 pounds and ripen uniformly in 74-78 days. Pick at full-slip, when sutures begin to turn yellow. These seeds were saved from a planting that produced 100% oblong melons - but still expect some variability. Named in honor of climate activist Greta Thunberg.

Greta Oblong-Selection Melon carries the Open Source Seed Initiative (OSSI) pledge. OSSI is a movement to help combat corporate monopolization of seeds. Read more at www.osseeds.org.

Please click the Common Wealth Seed Growers link to the right to view all of our other listings!
Buy
Questions 0 Total
Ask a Question About Greta Oblong-Selection Melon (F5)
Policies
Shipping Policies
We ship orders once a week on Friday, via US Postal Service. If you need expidited service we'll try to help - contact us at commonwealthseeds@gmail.com
Return & Refund Policy
Refunds are on a case-by-case basis. Please contact us with your concerns and we will be happy to be of service.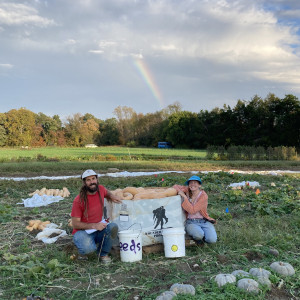 Common Wealth Seed Growers Cooperative
Louisa, VA, United States (Zone 7a)
Established in 2014
14.00 acres in production
Other Listings from Common Wealth Seed Growers: