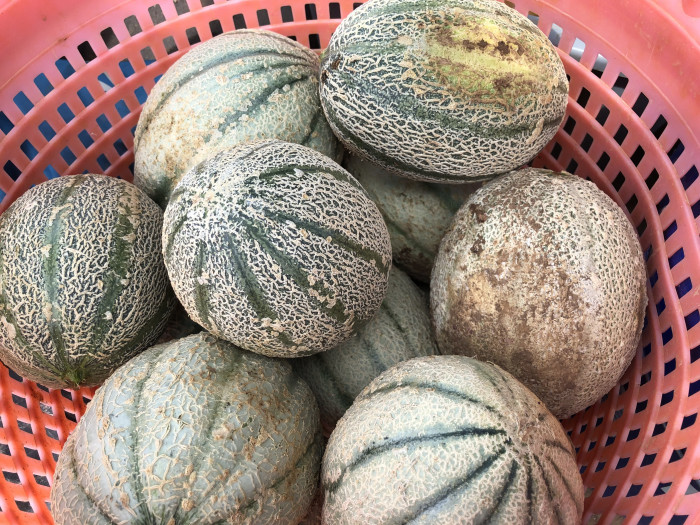 Tags: Certified Organic Open Pollinated
Growing Practices: No Pesticides No Herbicides No Fungicides No Synthetic Fertilizers
Latin Name: Cucumis melo
Days to Maturity: 78
Description:
This melon seedstock is part of Care of the Earth Community Farm's project to dehybridize Magnificenza F1, a well-known organic Italian orange muskmelon. Productive, disease-resistant plants that produce sweet melons. Greta Gene Pool Melon contains three predominant melon types: a medium-size oval Italian muskmelon; a smaller, more netted, and denser round muskmelon that has some Charentais-like traits; and a green-skinned oblong muskmelon. All melons show resistance to Fusarium Wilt and intermediate resistance to Downy Mildew, like their parent. Megan and Lalo at Care of the Earth have been selecting from healthiest plants and melons with best overall flavor, and are going to begin selection work for the oval Italian melon type in 2022. They wanted to offer the gene pool before selecting away from the other melon types.
The oval Italian melon has high brix and good flavor, medium consistency, and medium storage abilities. The smaller, round melon has great potential as well. It has medium-high brix, very good flavor, and stores longer than the oval Italian melon. The green-skinned, oblong melon is less common in the gene pool and has medium brix and medium storage ability. Greta has been productive in each of the last three seasons. Named in honor of climate activist Greta Thunberg. 33 seeds/gram. Grown by Care of the Earth Community Farm.

Greta Gene Pool Melon carries the Open Source Seed Initiative (OSSI) pledge. OSSI is a movement to help combat corporate monopolization of seeds. Read more at www.osseeds.org.

Please click the Common Wealth Seed Growers link to the right to view all of our other listings!
Questions 0 Total
Ask a Question About Greta Gene Pool Melon - Certified Organic (Pre-Order)
Policies
Shipping Policies
We will do our best to ship out our orders within 2 business days; however, this changes to approximately 5 business days if you order seed from August through October as we are in the midst of harvest season. We ship USPS.
Return & Refund Policy
Refunds are on a case-by-case basis. Please contact us with your concerns and we will be happy to be of service.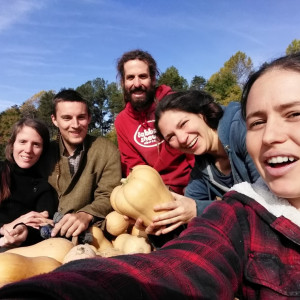 Common Wealth Seed Growers Cooperative
Louisa, VA, United States (Zone 7a)
Established in 2014
14.00 acres in production
Other Listings from Common Wealth Seed Growers: