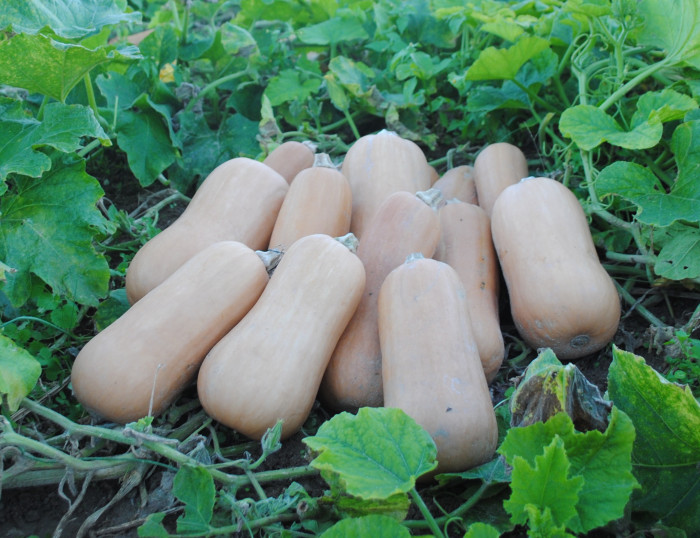 Tags: Certified Organic Open Pollinated
Growing Practices: No Pesticides No Herbicides No Fungicides No Synthetic Fertilizers
Latin Name: Cucurbita moschata
Days to Maturity: 110
Description:
New Release - Developed by Common Wealth Seed Growers.

An experimental release that we want to start sharing because its so good. We're calling it experimental and holding off on a real name because we want to do a little more selection and evaluation first. Also there is a possibility that there was a small amount of outcrossing with three undetected volunteer butternut plants a few hundred feet away (these plants were significantly behind the Butternut 200 planting).

Excellent eating quality butternut squash with smooth texture, high sweetness and dry matter, and distinctly nutty flavor. Very good downy mildew resistance. These are smaller butternuts, in the 1-2 pound range, and have dark tan skin. The seed we planted in 2021 came from plant number 200 in our 2020 catch-all butternut breeding trial. An offshoot from our South Anna variety, Butternut 200 is 75% derived from South Anna and 25% derived from "JWS 6823," a variety bred by Johnny's Seeds. Compared to South Anna butternut, these have finer texture, flavor that is more nutty and less pumpkiny, and lighter orange interior color. Plants are fully vining and vigorous. 350 Seeds / Ounce. This year we only have enough seed to sell in packet size. Expect bulk quantities and probably a real name next year.

Butternut 200 is an Open Source Seed Initiative (OSSI) variety. OSSI is a movement to help protect seed from corporate monopolization. Read more at www.osseeds.org.

Please click the Common Wealth Seed Growers link to the right to view all of our other listings!
Questions 0 Total
Ask a Question About Butternut 200 - Certified Organic (Pre-Order)
Policies
Shipping Policies
We will do our best to ship out our orders within 2 business days; however, this changes to approximately 5 business days if you order seed from August through October as we are in the midst of harvest season. We ship USPS.
Return & Refund Policy
Refunds are on a case-by-case basis. Please contact us with your concerns and we will be happy to be of service.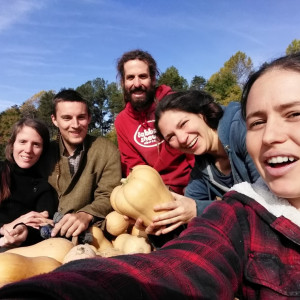 Common Wealth Seed Growers Cooperative
Louisa, VA, United States (Zone 7a)
Established in 2014
14.00 acres in production
Other Listings from Common Wealth Seed Growers: