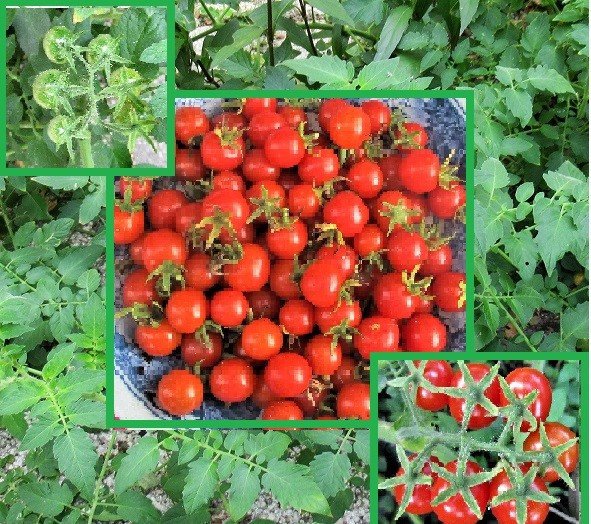 Tags: Heirloom Open Pollinated
Growing Practices: No Pesticides No Herbicides No Fungicides No Synthetic Fertilizers
Latin Name: Solanum lycopersicum
Days to Maturity: 90
Description:
HEIRLOOM "TENNESSEE CHERRY TOMATO" ORGANIC

SEEDS HARVESTED MAY 2021

SMALL POP IN YOUR MOUTH GOODNESS, SWEET, LOW ACID

VERY PROLIFIC FRUITING

VINING - BEST WITH SUPPORT

INDETERMINATE

I HAVE HAD PLANTS GET OVER 8 FEET TALL AND PRODUCE HUNDREDS OF TOMATOES.

GREAT TO EAT AND FUN TO GROW
Story of this Seed:
THIS IS AN OLD FAMILY FAVORITE THAT WE HAVE BEEN GROWING FOR OVER 30 YEARS. THE SEEDS CAME FROM A RELATIVE WHO SWORE THIS WAS THE BEST CHERRY TOMATO IN THE WORLD. THE GRANDKIDS LOVE EATING THE TOMATOES RIGHT FROM THE VINES.
Growing Tips:
VERY EASY TO GROW. SOW SEEDS IN PREPARED PLANTING MEDIUM. EITHER 2-3 SEEDS PER CELL OR SOW HEAVY ON LARGER SURFACE.
LIGHTLY COVER WITH SOIL. GENTLY PRESS TO ENSURE GOOD SOIL/SEED CONTACT. PLACE IN WARM, WELL LIT LOCATION.
DO NOT LET THE SOIL DRY OUT.
TRANSPLANT ONCE SEEDLINGS HAVE GROWN SEVERAL INCHES AND HAVE THEIR SECOND SET OF LEAVES.

Questions 0 Total
Ask a Question About HEIRLOOM "TENNESSEE CHERRY TOMATO" ORGANIC SEEDS
Policies
Shipping Policies
We strive to ship seeds the day after we receive the order, excluding weekends. We use USPS. We ship only to the contiguous US, the lower 48 states, due to high postage rates and custom regulations - thank you for understanding. Seedlings/cuttings will be shipped the first of the week, Monday, Tuesday and sometimes on a Wednesday, depending upon the destination. This way the seedlings do not sit in a post office over a weekend. We do not offer heat packs. All of our items are grown in planting zone 9B.
Return & Refund Policy
We have no refund policy. All seeds have been tested for germinaton. All seedlings,cuttingswill be freshly harvested and are in good condition when shipped.
Other Policies
We thank everyone for the opportunity to share our seeds and seedlings.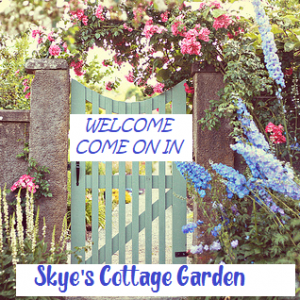 Eliseann Skye Dann
Ocoee, FL, United States (Zone 9b)
Established in 2009
0.50 acres in production
Other Listings from Skye's Cottage Garden: