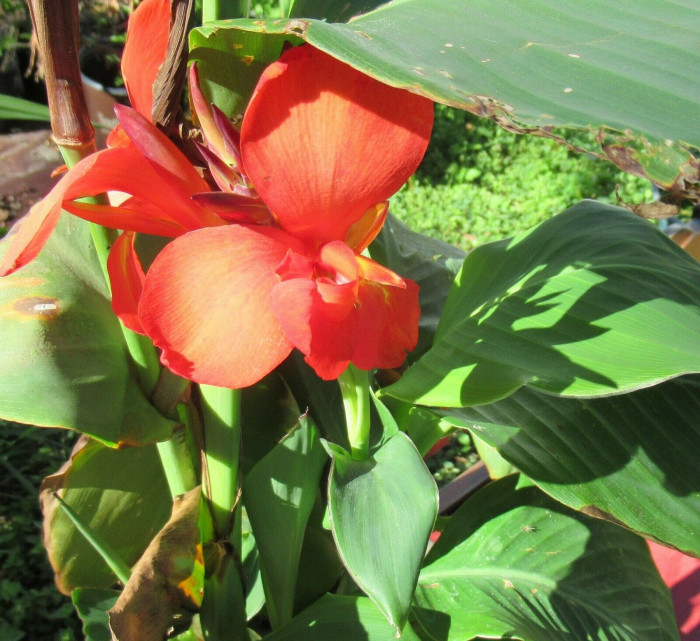 Tags: Open Pollinated
Growing Practices: No Pesticides No Herbicides No Fungicides No Synthetic Fertilizers
Latin Name: (Zingiberales)
Description:
SEEDS RED CANNA LILY (Zingiberales), ATTRACTS WILDLIFE, ORNAMENTAL

BEAUTIFUL RED CANNA WILL ADD A GREAT TOUCH OF COLOR TO ANY LANDSCAPE.

ALL PLANTS IN MY LANDSCAPE ARE GROWN ORGANICALLY.

IN WARMER CLIMATES GROW OUTSIDE ALL YEAR AND IN COOLER CLIMATES DIG AND STORE RHIZOMES FOR THE WINTER. GREAT IN CONTAINERS OR IN THE GROUND.

CANNA IS NOT A TRUE LILY BUT IS IN THE ZINGIBERALES GROUP WITH RELATIVES LIKE BANANA, BIRD OF PARADISE, GINGER AND MORE.

ADDS A TROPICAL LOOK WITH ITS LARGE VIBRANT GREEN LEAVES

GREAT FOR POLLINATORS INCLUDING AN OCCASIONAL HUMMINGBIRD.

SEEDS ARE SMALL AND HARD AND WILL NEED TO BE SOAKED OR SCARIFIED TO HELP WITH GERMINATION

RESEARCH REVEALS THIS PLANT HAS MANY ATTRIBUTES BESIDES ITS BEAUTY. IT IS REPORTEDLY EDIBLE AND HAS SOME MEDICINAL PROPERTIES. I DO NOT KNOW, PLEASE RESEARCH IF YOU ARE INTERESTED IN THESE ASPECTS. I GROW CANNAS FOR THEIR BEAUTY AND FOR THE WILDLIFE.

SHIPS ONLY TO THE CONTIGUOUS LOWER UNITED STATES.

ITEM IS SHIPPED USPS FIRST CLASS AND POSTAGE INCLUDES TRACKING SO SEEDS CAN BE PACKAGED SO THEY WILL NOT GO THROUGH MACHINES. USPS IS STILL HAVING DELIVERY ISSUES WHICH I CAN NOT BE HELD ACCOUNTABLE FOR.

THANK YOU
Story of this Seed:
CANNA IS A STAPLE PLANT IN OUR LANDSCAPE. IT IS ONE OF THOSE GREAT "PASS ALONG" PLANT AND GROWS WELL EITHER FROM SEED OR RHIZOME.
Growing Tips:
SEEDS ARE VERY HARD. SOAK THE SEEDS FOR 24 HOURS. SCARIFICATION WILL ALSO SPEED GERMINATION. THERE ARE MANY WAS TO SCARIFY THE SEED. I PREFER TO USE A NAIL FILE AND LIGHTLY BUFF THE SIDE OF THE SEED TO REMOVE A BIT OF THE OUTER COATING. THIS WILL ALLOW THE SEED CAPSULE TO TAKE IN MOISTURE FASTER. JUST BE CAREFUL NOT TO FILE TOO DEEPLY INTO THE SEED AND DAMAGE THE EMBRYO.
Questions 0 Total
Ask a Question About SEEDS RED CANNA LILY . GREEN LEAF ORGANIC
Policies
Shipping Policies
We strive to ship seeds the day after we receive the order, excluding weekends. We use USPS. We ship only to the contiguous US, the lower 48 states, due to high postage rates and custom regulations - thank you for understanding. Seedlings/cuttings will be shipped the first of the week, Monday, Tuesday and sometimes on a Wednesday, depending upon the destination. This way the seedlings do not sit in a post office over a weekend. We do not offer heat packs. All of our items are grown in planting zone 9B.
Return & Refund Policy
We have no refund policy. All seeds have been tested for germinaton. All seedlings,cuttingswill be freshly harvested and are in good condition when shipped.
Other Policies
We thank everyone for the opportunity to share our seeds and seedlings.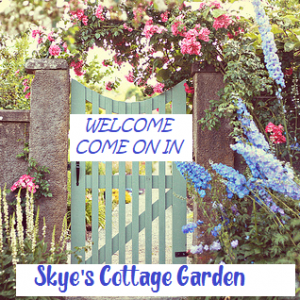 Eliseann Skye Dann
Ocoee, FL, United States (Zone 9b)
Established in 2009
0.50 acres in production
Other Listings from Skye's Cottage Garden: